Three Music Festivals to Call Louisville Home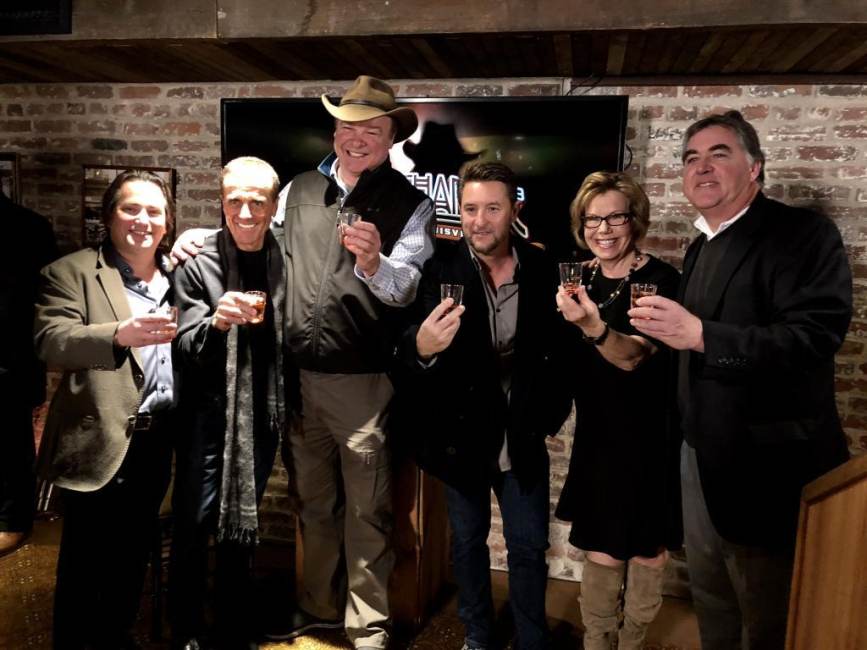 LOUISVILLE, Ky. (Jan. 19, 2018) – Two successful music festivals have led to a long-term commitment by Danny Wimmer Presents (DWP). The producer of Louder Than Life and Bourbon & Beyond have announced the signing of a 10-year lease for Champions Park. The lease provides for the continued production of both events as well as a future country music festival planned for 2019.
DWP is contributing $500,000 towards improvements at Champions Park that may include installing a multi-use path system to replace the older and damaged golf cart paths, adding permanent fencing, lighting, and water fountains.
Held on back-to-back weekends, the first-ever Bourbon & Beyond (September 23 & 24, 2017) and the fourth annual Louder Than Life (September 30 & October 1, 2017) drew a combined 110,000 people to Champions Park, with 80 percent coming from outside the city of Louisville.
Dates for the 2018 festivals were recently announced. The second annual Bourbon & Beyond is set for Sept. 22 & 23, and the fifth annual Louder Than Life will be held the following weekend on Sept. 29 & 30.
"We are proud of the faith and trust placed in us by the city and citizens of Louisville. Louisville has become our second home and we are committed to increasing our presence and investment in the community. Over the coming year, we expect to have several more announcements about additional initiatives we are taking in Louisville," said Danny Hayes, CEO of Danny Wimmer Presents.
"Music festivals like Bourbon & Beyond and Louder Than Life put Louisville on the national stage and enhance our city's reputation as being an authentic musical festival destination," said Karen Williams, President & CEO of the Louisville Convention & Visitors Bureau. "They draw a large number of out-of-state visitors to our city to enjoy a weekend of music by top, national performers, and also experience Louisville's one-of-a-kind attractions and award-winning culinary scene."
The inaugural Bourbon & Beyond was a first-of-its-kind festival, giving Kentucky's world-renowned bourbon equal billing with a roster of music talent that included Rock and Roll Hall of Famers Stevie Nicks, Steve Miller Band, Eddie Vedder, and Buddy Guy, plus Amos Lee, Joe Bonamassa, Gary Clark, Jr., Paul Rodgers, Band Of Horses, and more. The festival was a celebration of legendary musicians, award-winning bourbons, master distillers, chefs, bartenders, and many other artisans, and an unforgettable showcase of the craftsmanship, soul and spirit of Louisville.
The fourth annual Louder Than Life marked the festival's biggest year, drawing 60,000 fans to headlining performances from Ozzy Osbourne, Zakk Wylde and Prophets Of Rage. In 2017, Louder Than Life solidified its standing as one of America's premier hard rock destination festivals.
Los Angeles-based Danny Wimmer Presents is the producer of some of the biggest rock festivals in America, including Rock On The Range, Monster Energy Aftershock, Monster Energy Welcome To Rockville, Monster Energy Carolina Rebellion, Chicago Open Air and more.
For those planning a visit to Louisville for these events or any of the many other festivals in Louisville, the Louisville CVB provides several planning resources, including suggested itineraries at GoToLouisville.com/myexperience, the monthly Lookin' at Louisville video series, a searchable list of events at www.gotolouisville.com, a free Louisville Visitors Guide and complimentary hotel booking service via 1-888-LOUISVILLE.
For more information, visit:
www.dannywimmerpresents.com
www.bourbonandbeyond.com
www.LouderThanLifeFestival.com