The Business of Meetings: Louisville Hosts Meeting Planners & Showcases City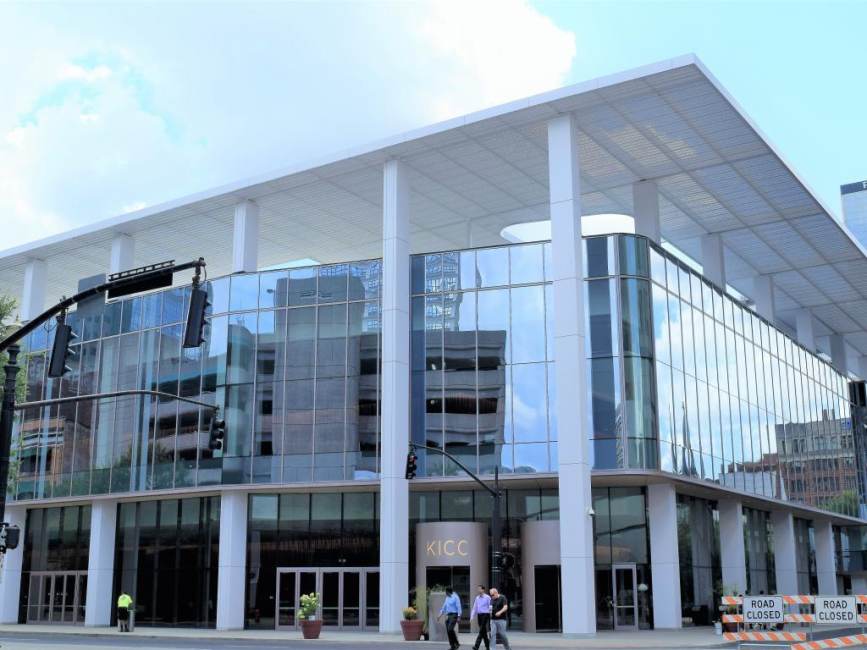 Meetings heavyweight MPI WEC meeting will now be in 2024
LOUISVILLE, Ky. (March 31, 2023) — Louisville just closed out the ConferenceDirect's Annual Partner Meeting this week while they celebrated their 25th anniversary, welcoming nearly 1,000 associates and partners to the Galt House Hotel. This is one of several meeting industry conferences Louisville has or will be hosting in the near future.

In April, EXHIBITORLIVE, America's premier conference and exhibition for trade show and corporate event professionals will relocate the show to Louisville after meeting in Las Vegas for over 30 years. Event organizers expect the five-day show to be attended by nearly 5,000 exhibit and event managers as well as marketing and communications experts, generating an estimated $3.35M in economic impact for Louisville.

The city will also welcome the world's largest industry association for meeting and event professionals in 2024, one year earlier than originally planned, with the hosting of the Meeting Professional International's (MPI) World Education Congress (WEC), now scheduled for May 20-22, 2024. Louisville was originally slated to host this meeting in 2025 but traded hosting years at the request of another host city.

It is anticipated that 2,500 attendees will be in Louisville for MPI WEC, which will convene at the Kentucky International Convention Center (KICC) and other venues throughout the city. This marks the first time in more than a decade that WEC will return to the southeastern U.S. and the first time Louisville is a host city.

Louisville ended 2022 hosting two top-tier meetings and events groups, the International Association of Exhibitions and Events (IAEE) Expo! Expo! and Travel South International. Both meetings brought an ideal audience and opportunity for Louisville to showcase the city to current and prospective clients, along with competitor cities. SITE Southeast, a global meeting and incentive industry professional organization also held its Education Summit, which brought close to 100 planners to experience Louisville.

Although hosting these hospitality-related conventions does result in a direct estimated economic impact for Louisville while they are in town, typically the full economic impact of hosting an industry event continues over the successive years following the event. MPI's event data shows that after WEC, 75 percent of attending planners were more likely to book an event in the WEC destination.

"These prominent hosting opportunities give us the ability to showcase Louisville's explosion of tourism infrastructure over the last decade," said Cleo Battle, President & CEO of Louisville Tourism and MPI Chair. "We look forward to our industry peers experiencing our facilities, diverse hotels and historic Whiskey Row to provide these key meeting planners plenty of reasons to return to our city after their meeting concludes."

By hosting MPI's WEC, Louisville will also have the opportunity to gain a full year's worth of exposure to an international audience of meeting planners prior to the event through MPI's website, conference materials and advertising in trade and local media outlets.

"Louisville is beyond thrilled to be on deck as the 2024 host city and we are excited for conference attendees to experience the city's unique brand of Southern hospitality, iconic attractions and Urban Bourbon Trail®," Battle said.