Take Me Out to the Bluegrass Ballgame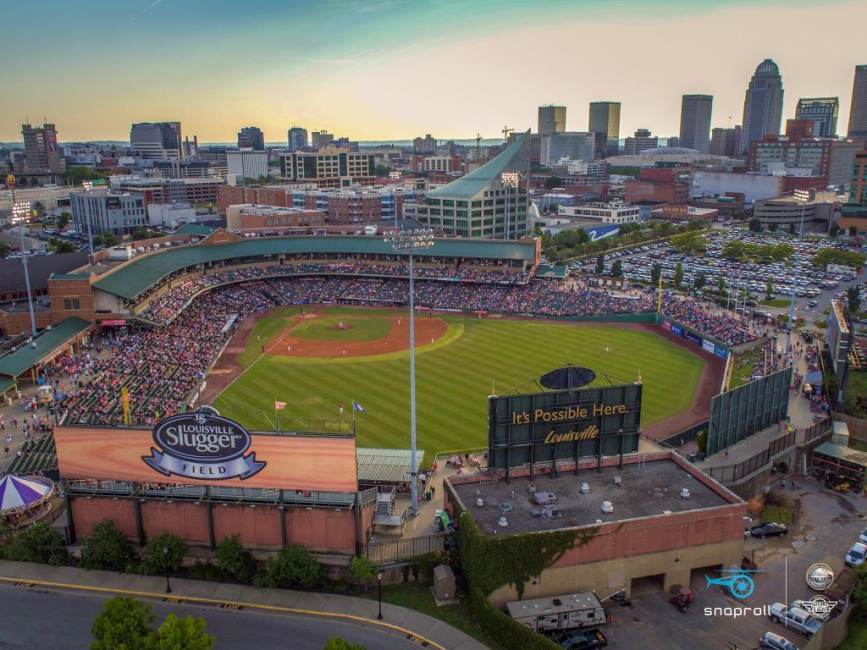 Retired major league and regional collegiate players on deck this summer
LOUISVILLE, KY (May 15, 2019) – Louisville will be seeing stars in August as 31 retired major league players who collectively have eight World Series Championships as well as 18 all-star appearances will be playing as the Louisville Stars in the return of the Bluegrass World Series August 7-10.

The baseball games will be held at Louisville Slugger Field, which is one of the 10 best places in america to watch minor league baseball, according to USA Today. The newspaper cited Slugger's Field's architecture, its downtown location and its view of the Ohio River and the skyline. Baseball writer Graham Knight selected the nation's best minor league ballparks, from 200 nationwide, to highlight in his "10 great places for a baseball pilgrimage."
The Louisville Stars will face off against Ohio Valley League Teams comprised of collegiate players forming the Hattiesburg Black Sox and the Dubois County Bombers.
For additional information including major league player roaster and ticket purchases, visit www.bluegrassworldseries.com.
If you are planning a visit to Louisville for the Bluegrass World Series, Louisville Tourism provides several planning resources, including suggested itineraries at GoToLouisville.com/myexperience, the monthly Lookin' at Louisville video series, a searchable list of events at www.gotolouisville.com, a free Louisville Visitors Guide and complimentary hotel booking service via 1-888-LOUISVILLE.