Street Rod Nationals Rolls into Louisville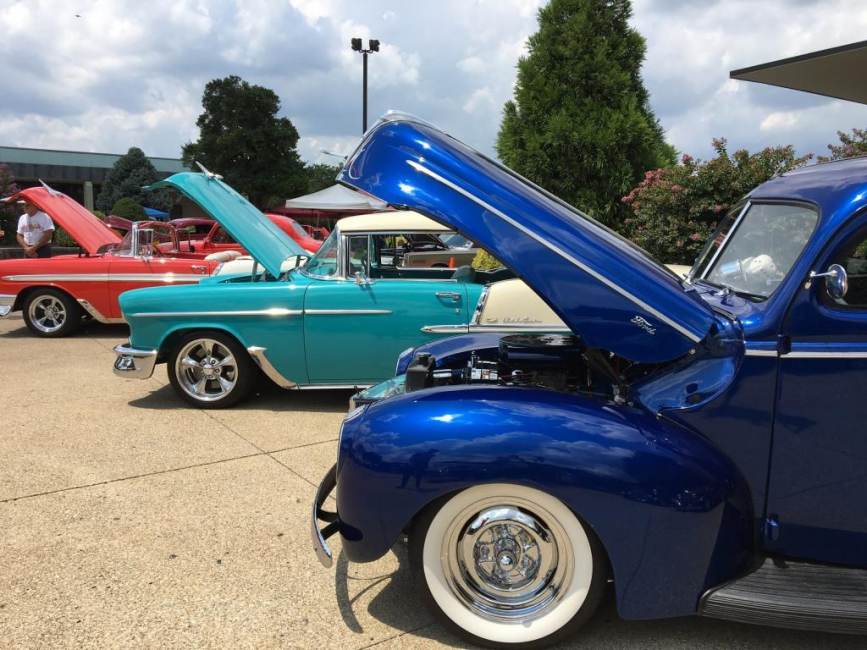 More than 10,000 vintage cars heading for the city's streets
LOUISVILLE, Ky. (August 1, 2022) – This week, one of the most anticipated summer traditions returns when Louisville gears up for the annual August gathering of hundreds of brightly colored street rods and vintage automobiles wheeling around town as the city welcomes back the National Street Rod Association's (NSRA) Annual Street Rod Nationals, August 4 – 7, at the Kentucky Exposition Center (KEC). This year's gathering will mark the 53rd anniversary of this popular summer ritual. Louisville has hosted the group for 28 years, with this year being the 25th consecutive year the city has put out the welcome mat.

An estimated $17 million in economic impact will be generated for Louisville's local community from this four-day show.

Typically, this event is one of the world's largest automotive participation events. This year's Street Rod Nationals is estimated to turn out 30,000 participants with 10,000-12,000 vintage cars for display. The cars include street rods, customs, muscle cars and special interest vehicles. In addition, vehicles from the 50's, 60's and 70's will be on display with the street rods. No other event in the world attracts the quality of specialty cars. Automobiles of nearly every make, model and style will be featured.

Vehicles in attendance range in value from $20,000 to $150,000 with the average being approximately $35,000. The total value of the street rods attending will be more than $350 million. All of the street rods, custom and classic cars will be on display for public viewing.

Along with all the cars on display, the four-day event includes product seminars, a trade show, arts and crafts fair, a vintage auto parts swap meet, entertainment by Caribou on Saturday at 2:30pm and music by Sunday Drive, which will perform Southern Gospel Music during an all-denomination church service on Sunday at 10am.

This year's event will once again include a special area called "Builder's Showcase" displaying 40 cars built by the top professional rod shops in the country. The Showcase offers a rare opportunity to see these vehicles under one roof at the same time.

All NSRA activities are open to the public. Tickets are $19 for adults (13 and older), $6 for children (6 – 12). Children five and under are free when accompanied by an adult. A $40 Family Pack ticket price is available for two adults and three children. A special discounted $17.00 admission is available for military personnel with proper military identification and NSRA members with a current membership card or anyone 60 years of age or older. One discounted admission per person. Discount tickets are on sale at O'Reilly Auto Parts and will be available during the event at the Kentucky Exposition Center.

Advance tickets are available at the Kentucky Exposition Center Box Office.

Hours are: Thurs., Aug 4, 8am – 5pm, Fri., Aug. 5, 8am – 7pm, Sat., Aug. 6, 8am – 7pm, and Sun., Aug. 7, 8am – 12:30pm.

For more information, contact: Jim Rowlett, NSRA marketing director, (817) 581-9915 or visit www.nsra-usa.com.