Stevie Wonder to perform at new Omni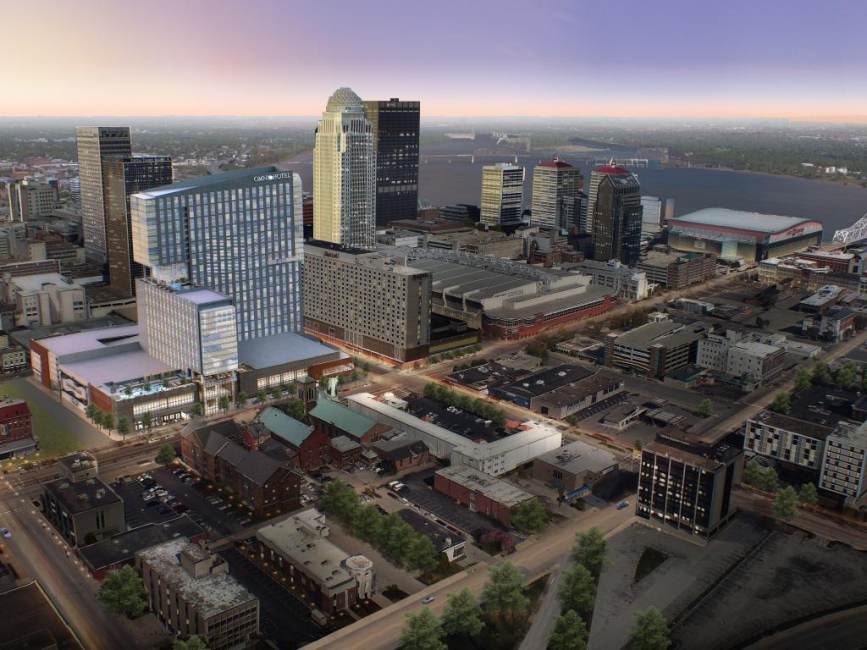 GRAMMY-AWARD WINNER STEVIE WONDER HEADLINES 'THE TRIFECTA' DERBY EVE GALA Star-Studded Event to be Held at Brand-New Omni Louisville Hotel
February 15, 2018. Louisville, KY. Musical icon Stevie Wonder is coming to Louisville where he will headline 'The Trifecta' Derby Eve Celebration on Friday, May 4, 2018 at the soon to be open Omni Louisville Hotel.
Stevie Wonder will perform songs from his vast collection of chart-topping hits including "My Cherie Amour," "Part-Time Lover," "Boogie on Reggae Woman," "Superstition," "Sir Duke," and "Signed, Sealed, Delivered I'm Yours." During the span of his career, he has won 29 GRAMMY awards.
Celebrities and partygoers will be treated to a private concert after they walk the red carpet at the new Omni in downtown Louisville.
The event is presented by Eden Bridgeman, Justin Bridgeman, and Ryan Bridgeman, who are taking the reins of the acclaimed gala brand from their father Junior Bridgeman, a former NBA player and Heartland Coca-Cola CEO. Bridgeman has a history of hosting Derby Eve events over the past several years featuring guests such as Darius Rucker, Chris Rock Martin Lawrence and Robin Thicke.
Said the elder Bridgeman in a release, "It's exciting to watch my children continue and build 'The Trifecta' brand with a Derby party in a fantastic venue featuring first-class entertainment…The Omni Louisville Hotel is an incredible addition to Louisville's downtown and I'm thrilled that 'The Trifecta' will be the inaugural Derby event for the venue." Construction for the 30-story, 1.2 million-square-foot Omni Louisville Hotel will be complete in March 2018.
'The Trifecta' Derby Eve Gala will benefit several charities including West End School, a free, private, college preparatory school for young men; and Kosair Charities to support care for children with autism.
Additional entertainment and celebrity guests for this high-profile event will be announced in the coming weeks. Ticket sales and sponsorship information for 'The Trifecta' 2018 Derby Eve Gala are available through event partner, King Sixteen, www.trifectagala.com - @trifectagala.