Star Power Joins Louisville Orchestra Event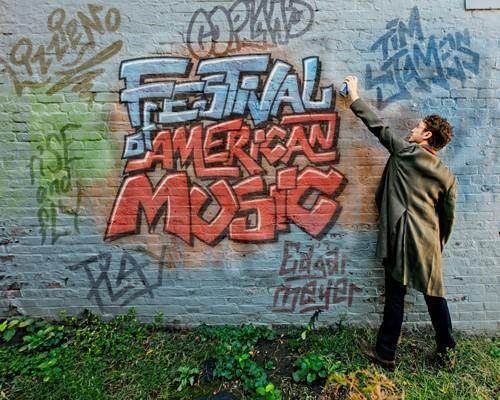 My Morning Jacket Frontman and Bluegrass Fiddling Legend will Perform
LOUISVILLE, Ky., (March 8, 2018) – Jim James, lead singer of My Morning Jacket, and Michael Cleveland, the International Bluegrass Music Association's most-awarded fiddler, will perform at the Louisville Orchestra's Festival of American Music.
The line-up of the third annual event, which kicks off with Kentucky classics on March 24 at the Kentucky Center, has just been announced. The first concert features music inspired by the Bluegrass state and homegrown songwriters, and includes a performance by Cleveland and his band, Flamekeeper.
The second program of the Festival of American Music – Play – will take place on April 6 and 7 at the Kentucky Center and features music by contemporary American composers. Jim James, founding frontman of the alternative-rock band My Morning Jacket, will join the orchestra for the world premiere of a song cycle written in collaboration with music director Teddy Abrams.
"Our 2018 Festival of American Music celebrates music that was quite literally 'grown' and nurtured here in our country," Abrams said. "Louisville's world-renowned Jim James and I have been co-writing a song cycle, which will be premiered at this show. His music is so special to me – he combines a beautiful insight into the world around us with a great and readily apparent human spirit."
Individual tickets range from $27-$85 and are available by calling 502.584.7777 or visiting LouisvilleOrchestra.org.
To check out the full lineup of the Louisville Orchestra's Festival of American Music, visit http://lou.ly/3mg.
end