St. James Court Art Show Named Best Fine Art & Design Show in America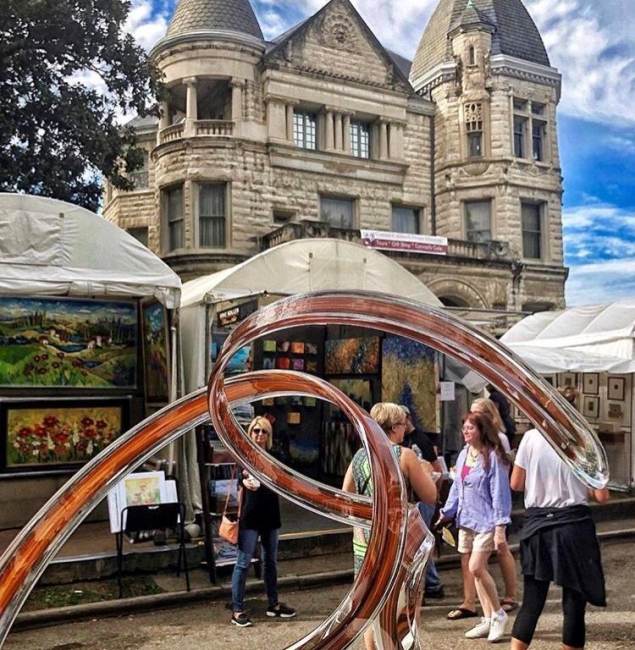 Louisville, Ky., (Aug. 18, 2019) – The St. James Court Art Show has been ranked No. 1 on Sunshine Artist Magazine's 2019 list of the 200 Best Fine Art & Design Shows in America.
"We are extremely excited about the honor of being selected number one," said Howard Rosenberg, executive director of the St. James Court Art Show. "The credit really goes to all the people who work tirelessly throughout the year on the show. We must also give recognition to our family of artists who exhibit their work at our show and make it so very special."
The annual list ranks the nation's most profitable art and craft festivals based on subscribers' reported sales in 2018. The 200 Best list is based entirely on revenue. Artists cast their votes after being asked by Sunset Artist Magazine to list the top 10 most profitable art and/or craft shows they exhibited at in 2018. They also indicated their level of gross sales at each event and noted whether they consider themselves to be fine artists or craftspeople for each one. The results were tabulated using a weighted scale based on four sales levels to ensure that all events can compete against each other fairly.
To see the complete 2019 Best list, click here.
The 63rd annual St. James Court Art Show takes place from 10 a.m. to 6 p.m. on Oct. 4 and 5 and from 10 a.m. to 5 p.m. on Oct. 6. Admission is free and the art show is a rain or shine event held in historic Old Louisville, home of the largest preserved districts of Victorian architecture in the United States. In addition to the plethora of local Kentucky artists, hundreds of artists travel to Louisville from all around the world to participate in the show. During this three-day event, guests will discover unique works of art in 17 artistic mediums, from clay to wood, and everything in between. Food and drink from local vendors will also be available for purchase.
For more information about the St. James Court Art Show, visit St.JamesCourtArtShow.com.
end