Popular Outdoor Attraction Celebrates Decade Milestone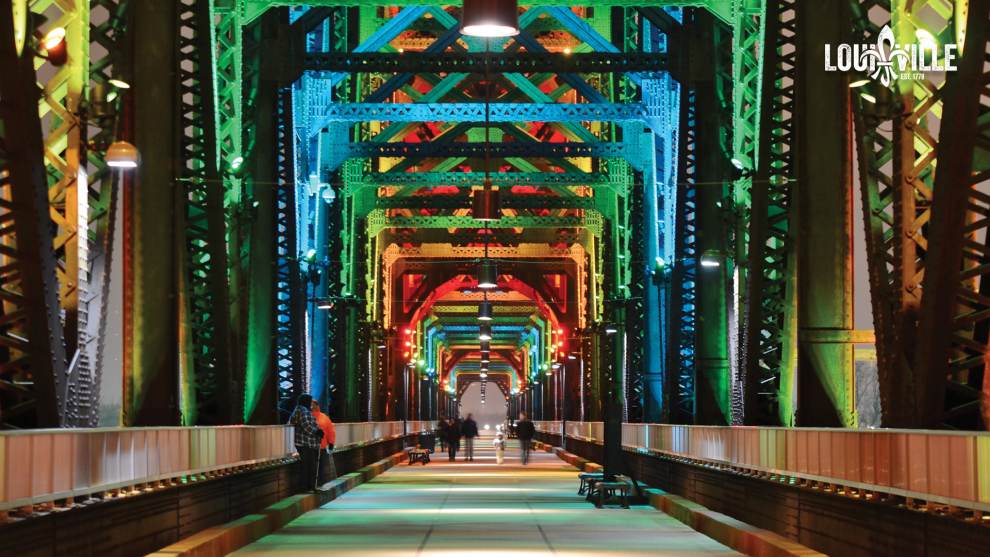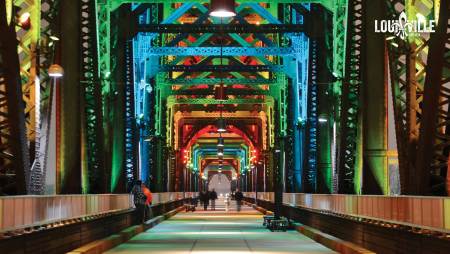 The Big Four Bridge is a top destination, with one million visitors annually
LOUISVILLE, Ky. (Feb. 7, 2023) – Ten years ago today, Waterfront Park opened the Big Four Pedestrian and Bicycle Bridge. Once an inaccessible, decommissioned rail bridge known as the 'Bridge to Nowhere,' Waterfront Park gave the bridge new life, transforming it into the beloved community symbol and destination it is known as today. To mark the tenth-anniversary milestone, Waterfront Park will launch a year-long celebration for the bridge.

The Big Four Bridge is a top destination for tourists and Kentuckiana residents alike, with an estimated one million visitors annually. The hotspot attraction was named 'Best Free Attraction' by TripSavvy's Editor Choice Awards as well as one of the '8 Best Spots for Breathtaking Sunsets in America," by Ecophiles.

The Waterfront Park side of the bridge was officially opened on February 7, 2013 after years of renovations to preserve and reshape the rail bridge after it had stood unused for over 45 years. Named after the Big Four Railroad Co., the Big Four Bridge provides a unique experience to visitors by allowing them the opportunity to experience Louisville's waterfront and skyline from atop the Ohio River.

In addition to its stunning views, the bridge provides a no-cost way for visitors to be physically active. Whether walking, running or cycling, a round trip across the bridge is approximately 2 miles long. The bridge also has an LED lighting system that wraps the iron fretwork in vibrant colors; the 1500 lights can be programmed in a variety of colors and effects, and the city often has various hues coinciding with special events or holidays.

"We are excited to celebrate the Big Four Bridge through various planned activities throughout the year," said Deborah Bilitski, president and executive director of Waterfront Park. "The anniversary of the Big Four Bridge is a testament to the value of public spaces in our city. Having the past ten years and an estimated 10 million visitors as evidence, we can confidently say that the 'Bridge to Nowhere' is now the Bridge for Everyone. We invite every person in the community to join us in celebrating this milestone."

Waterfront Park plans to celebrate the bridge anniversary throughout the year with a variety of events. While details about the events are forthcoming, residents are encouraged to celebrate the milestone by getting outside to walk the bridge or watching its nightly light display.

For more information about the Big Four Bridge and Waterfront Park, visit ourwaterfront.org.