Peerless Rye Whiskey: Inaugural Release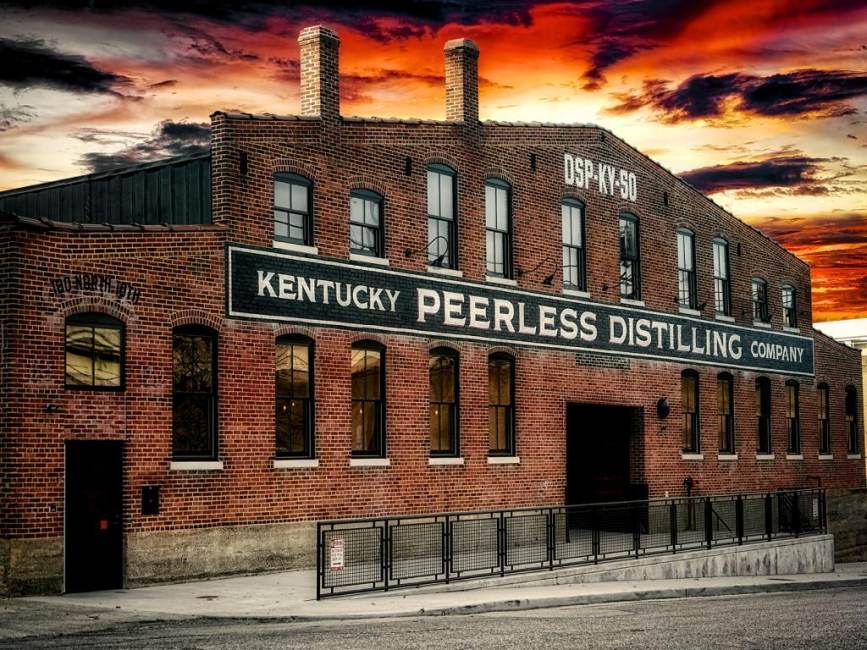 Kentucky Peerless Distilling Co. will release their highly-anticipated rye whiskey on May 20.
Kentucky Peerless Distilling Co., located in downtown Louisville, will release their first brown spirit on May 20 in their retail shop. The distillery has been in operation for two years and their highly-anticipated rye whiskey is finally ready for release.
The father and son duo of Corky and Carson Taylor revived their ancestor's 100-year-old brand in 2015, securing the original Kentucky Peerless Distilling DSP (distilled spirits plant) number 50. Today, newly assigned DSP numbers are in the 20,000s which makes DSP-KY-50 a meaningful tribute to the family's distilling tradition.
All under one roof at this urban distillery, the carefully selected grains are milled, cooked, fermented, double-distilled and barreled as bourbon & rye whiskey. The Peerless distillery is a state-of-the-art facility with cutting-edge technology, making it one of the most automated distilleries around. The 2,500-gallon cooker holds the finest corn, rye, barley and Kentucky Limestone water. The facility houses six fermentation tanks, a 3,800-gallon beer well, and a one-of-a-kind 26-foot continuous copper still made here in Louisville by Vendome Copper & Brass Works.
The distillery offers behind-the-scenes tours for an up-close look at how they craft their spirits. For more information on tour dates and times click here.
Join the Celebration
On Saturday, May 20 Peerless invites you to join them for the rye whiskey release. Purchasing will be available from 10 a.m. to 4 p.m. in the retail shop. Tastings will be offered at the end of each tour. Tours will be given at 10:30, 11:30, 12:30, 1:30 & 2:30. Come conversate, sip and repeat.
For live updates join the Peerless Rye Inaugural Launch Facebook Event Page.