Oysters & Champagne in Clifton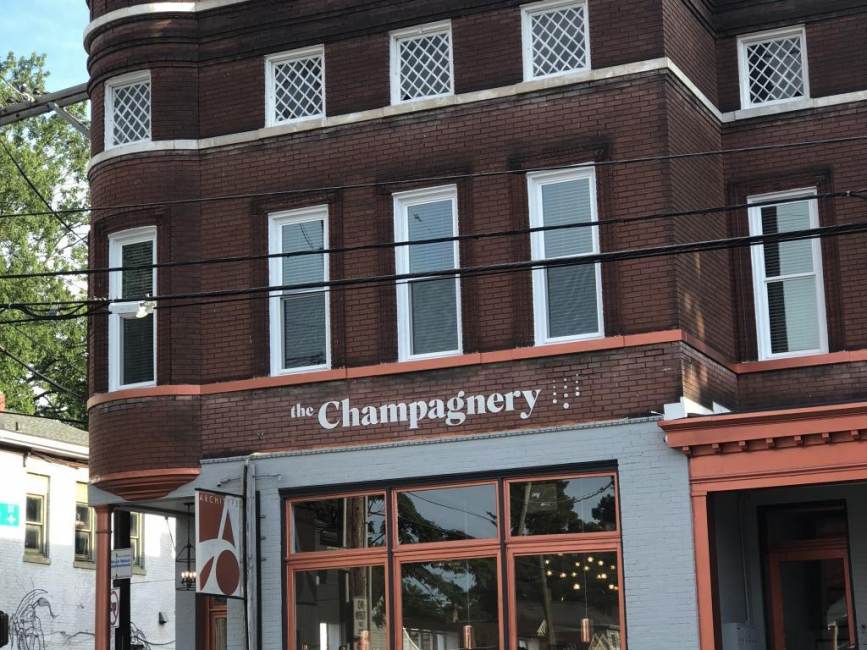 LOUISVILLE, Ky., (Aug. 10, 2018) – Enjoy a little bubbly and bivalves this summer at two new spots that have recently opened in the Clifton neighborhood.
The Champagnery – a bubble-centric oasis on Frankfort Avenue – serves up more than 120 champagnes and sparkling wines.
Bourbon, craft beer and a variety of cocktails are also available at the full bar. A menu of light bites includes caviar, charcuterie, cheeses, fruits and desserts.
The Champagnery is also home to Architype Gallery, known for its collection of unique, handmade handbags.
Just a few doors down is Ostra (Spanish for oysters), where you can enjoy a dinner menu that showcases a Pacific-inspired seafood program of oysters, poke and ceviche.
Louisville chef Adam Burress, who was recently featured on Food Network's "Chopped," focuses on sustainable cuisine inspired by the Pacific Equatorial region of the world. Burress is also behind Louisville restaurants Game (gourmet burgers made with exotic game), Hammerheads (contemporary pub grub) and Migo (small plates and tacos).
Other menu highlights include rabbit empanadas, duck stroganoff and Nashville-hot-style soft-shell crab sliders. For vegetarian options, there's potato pambazo and crispy avocado bahn mi.
Ostra's cocktail program features drinks named after Nickelodeon shows like "Kablam," "Pinwheel" and "All That" and "Double Dare." Cap off your dinner with a dessert selection that boasts pistachio goat cheese phyllo rolls, a cricket flour brownie with ripe banana coconut smear and red velvet churros served in a Mint Julep cup.
The Champagnery is located at 1764 Frankfort Ave. Hours are 4 p.m. to midnight Tuesday through Thursday and 4 p.m. to 1 a.m. Friday and Saturday.
Ostra, located at 1758 Frankfort Ave., is open from 5 to 10 p.m. Tuesday through Saturday.
end