Nation's Largest Dinosaur Experience Returns to Louisville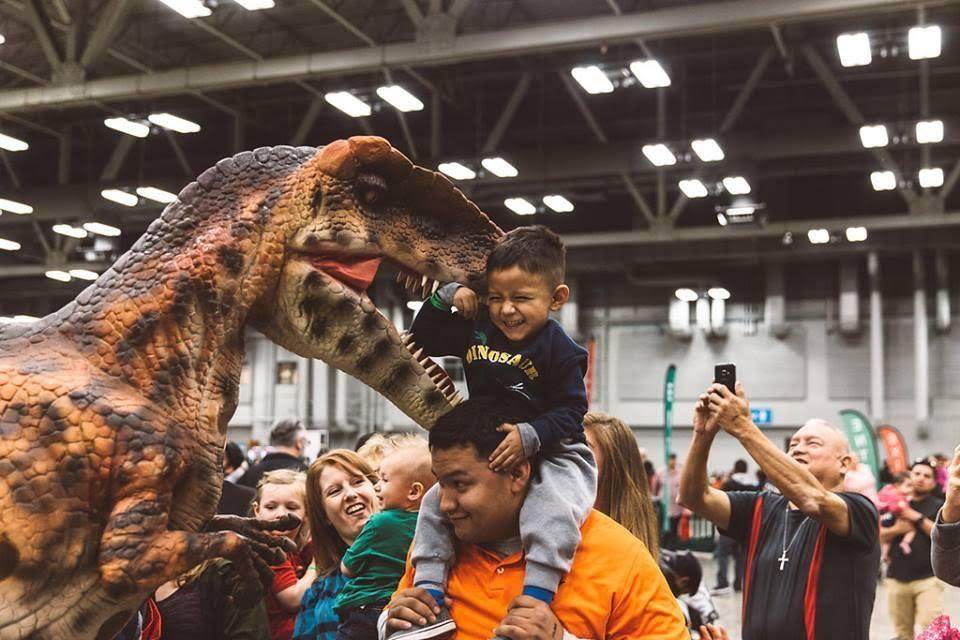 Limited run Jan 14-16, 2023 at KEC
LOUISVILLE, Ky. (December 2, 2022) — One of North America's most popular interactive dinosaur experiences will return for a limited run January 14-16. Louisville-area families can walk among the nation's biggest herd of photorealistic dinosaurs when Jurassic Quest® returns to the Kentucky Exposition Center.

Jurassic Quest opens its doors with life-like dinosaurs, some of the largest rideable dinosaurs in North America, live dinosaur shows, interactive science and art activities including a fossil dig and real fossils like T-Rex teeth, a triceratops horn and life-size dinosaur skull, a "Triceratots" soft play area for the littlest explorers, bounce houses and inflatable attractions, photo opportunities and more.

Visitors can walk through 165 million years of the Triassic, Jurassic and Cretaceous periods to learn about the creatures that ruled on land, and "deep dive" into the "Ancient Oceans" exhibit to come face to face with the largest apex predator that ever existed – a moving, life-size, 50-foot-long megalodon. Guests are invited to meet the babies, hatched only at Jurassic Quest: Cammie the Camarasaurus, Tyson the T-Rex and Trixie the Triceratops – potentially even catching one of the star dinosaur trainers.

The Jurassic Quest herd of animatronic dinosaurs are displayed in realistic scenes with some that move and roar, allowing guests to experience them as they were when they roamed the earth billions of years ago. Jurassic Quest works in collaboration with leading paleontologists to ensure each dinosaur is painstakingly replicated in every detail, from coloration to teeth size, to textured skin, fur or feathers, drawing on the latest research about how paleontologists understand dinosaurs and ancient giants of the sea looked and moved.

While planning a trip to Louisville, guests can download a copy of Louisville Tourism's annual Visitor Guide to help plan a tour around Louisville to see the city's top attractions and bourbon distilleries. Visitors also can get additional city attraction, lodging and dining assistance at gotolouisville.com.