National Audience to Meet Kentucky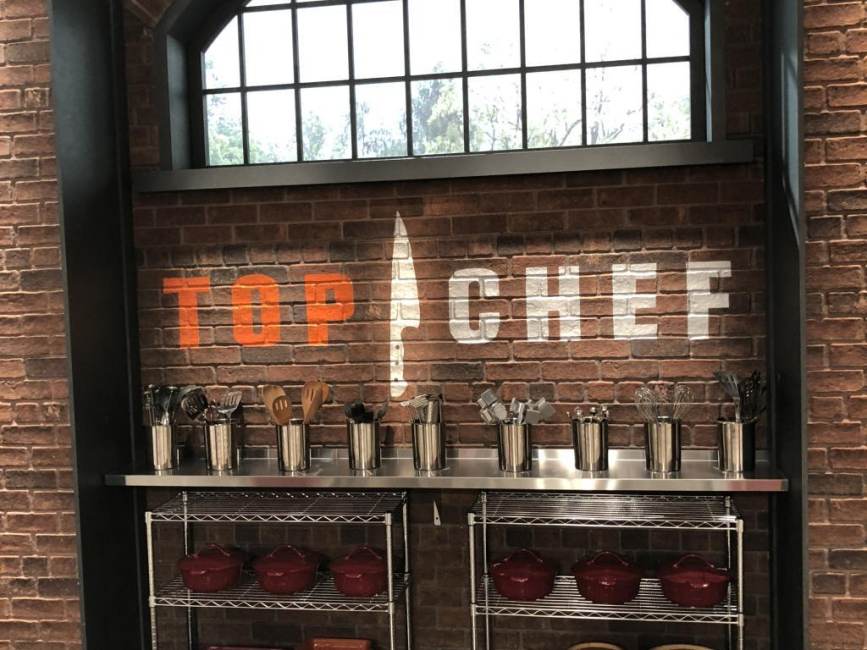 LOUISVILLE, Ky. (Nov. 29, 2018) – Bourbon, horses and bluegrass music will set the scene for the latest season of Top Chef as the culinary competition series shines the spotlight on Kentucky as a go-to destination for foodies and chefs.
To celebrate the season premiere of the Emmy and James Beard Award-winning show on Dec. 6, a viewing party, presented by the Kentucky Department of Tourism with Louisville Tourism, and hosted by former cheftestant Annie Pettry of Decca, will be under way at the historic Brown Theatre in downtown Louisville.
The event is free and open to the public. Doors open at 8:30 p.m. (seating is first come, first serve) and the show will air live on Bravo at 9 p.m. The evening also includes a cash bar and door prizes for guests.
Top Chef began filming its latest season in Kentucky last May and continued for several weeks in various locations throughout the state, including Louisville, Lexington and Lake Cumberland, before heading abroad for an epic finale showdown in Macau, China.
Several iconic local attractions will be featured, including Churchill Downs, where you can hear Top Chef host Padma Lakshmi say, "Welcome to Louisville, Kentucky!" as cheftestants walk in through the tunnel under the famous Twin Spires.
Filming also took place at Keeneland, Maker's Mark Distillery and the University of Kentucky's Rupp Arena, as well as the Muhammad Ali Center, where chefs cook for Laila Ali.
"The time is finally here and we can't be more excited for the premier of Top Chef Kentucky," said Kristen Branscum, Commissioner of the Kentucky Department of Tourism. "Top Chef is an opportunity to showcase the bourbon and horses that Kentucky is known for, but also the rich culinary scene across the entire state. On this season, we look forward to showcasing our food scene, but also the natural beauty, one-of-a-kind attractions and especially the talented Kentuckians that will be featured."
Adds Karen Williams, President & CEO of Louisville Tourism: "It's no secret to us what a great culinary heritage our state and city have. Now the rest of the country will get a taste of our agricultural bounty, regional traditions and our modern and unique twists on Southern cuisine by both long adored and up-and-coming chefs."
Fifteen chefs from across the country will face off, including one contestant who calls the Bluegrass state home – Sara Bradley of Paducah, Ky. The 16th season of Top Chef airs at 9 p.m. Thursday on Bravo and runs through March 2019.
Follow @GoToLouisville each week for live tweeting during Top Chef, as well as the chance to win culinary prizes.
For more information, visit www.GoToLouisville.com/TopChef.
end