More Than A Bourbon Town: Louisville Beer Week Returns Oct 22-29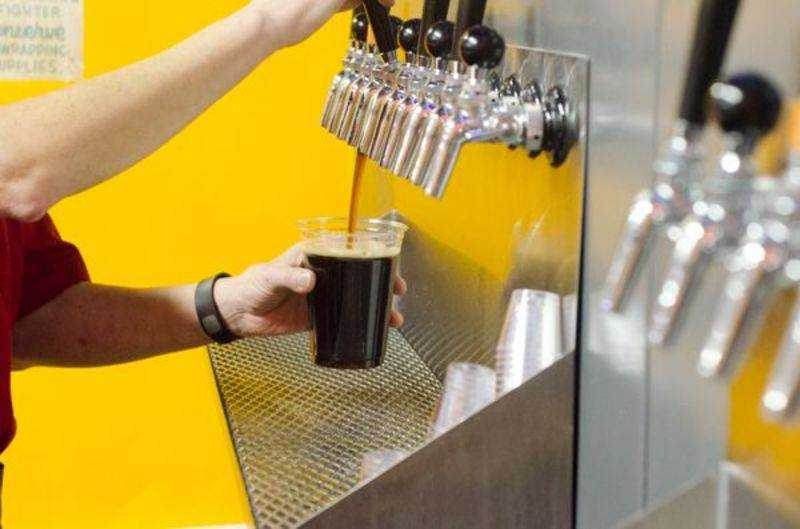 Special beer releases and events planned throughout the week
LOUISVILLE, KY (October 22, 2021) – Louisville Ale Trail organizers, local brewers and the Kentucky Guild of Brewers are gearing up to celebrate Louisville Beer Week October 22-29, kicking off a full-week of events. The city's rapidly growing craft beer scene is gaining steam as craft breweries now account for $872 million in economic impact statewide.

Louisville Ale Trail organizers, who created the first-ever brewery passport and rewards program in Louisville, started Louisville Beer Week in 2018. This year, more than 20 Louisville breweries will have drink specials, host events, and debut limited release collaborations.

In addition, Louisville Ale Trail is hosting two events – Pints from the Past: Louisville Beer History Panel on Monday, Oct. 25, at The Whirling Tiger, and a Women in Beer Panel on Wednesday, Oct. 27, at Logan Street Market. Both panels will begin at 7 p.m.

"Louisville's beer scene has exploded over the past decade, adding a new chapter to our robust beer history, drawing national attention, and giving people another great reason to visit our city," Louisville Mayor Greg Fischer said. "Louisville Beer Week gives us the chance to celebrate the industry's impact on our economy and support locally owned businesses following a challenging 18 months."

"While we feel celebratory with our 'Pouring '20s' theme, we've been thinking a lot about gratitude lately too," said Louisville Ale Trail co-founder David Satterly. "We're grateful for this beer scene. Yes, we have a historic beer city. Yes, the beer produced in this city is amazing and gets better each year. But to us, beer is simply a medium in which we can come together as a community. We're grateful for each conversation at the bar and for every brewery employee, owner, and both new and returning customers. We're all better for it and encourage everyone to raise a glass together in the name of gratitude."

During the kick-off event, the Mayor and brewery community will raise a pint glass in memory of Monnik Beer Co. head brewer Scott Hand, who died in early September. Breweries in Louisville and Lexington have debuted their own versions of a single-hop pale ale called the Scruffy Outlier Pale Ale in Hand's honor. A portion of the proceeds from sales of the tribute beer will benefit Kentucky Guild of Brewers' nonprofit arm, the Helping Our People (HOP) Foundation.

Learn more about Louisville Beer Week and its events at www.louisvillealetrail.com.

When planning a trip to Louisville, guests can download a copy of the Louisville Tourism's annual Visitor Guide to help plan a tour around Louisville to see the city's top attractions, breweries and bourbon distilleries. Visitors also can get additional city attraction, lodging and dining assistance at gotolouisville.com along with information on the state's current covid-mitigation guidelines.