Louisville's Whiskey Row Toasts a New Bourbon Visitor Experience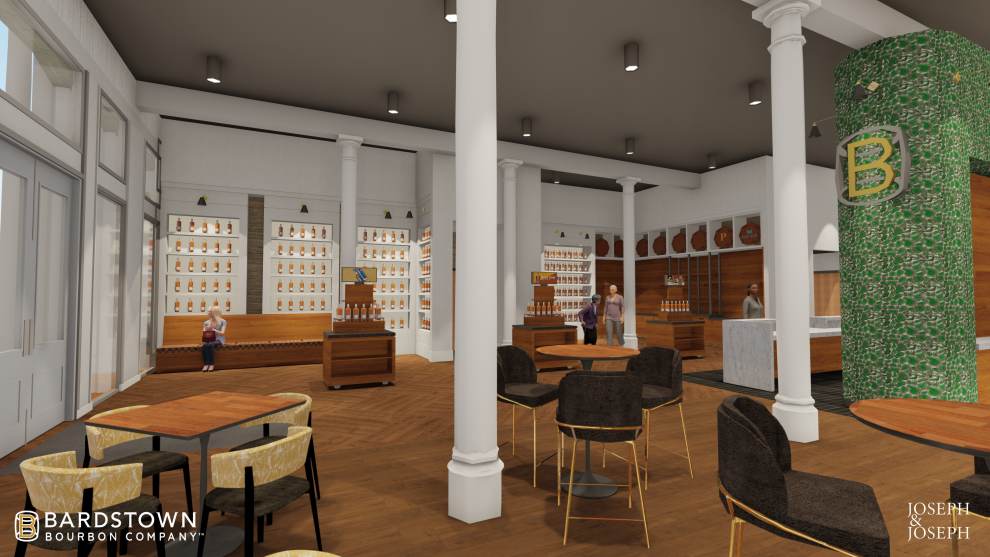 Bardstown Bourbon Co will offer educational experiences, bar and bottle shop
LOUISVILLE, Ky. (November 10, 2022) – From a blend of bourbon makers comes a new bourbon attraction to downtown Louisville's historic Whiskey Row. Bardstown Bourbon Co., billed as a modern bourbon, will start construction later this month on a new consumer experience located at 730 W. Main Street, which is slated to open in the summer of 2023.

Bardstown Bourbon Co.'s new Louisville location will provide unique bourbon educational experiences highlighting the bourbon-maker's strengths in blending, aging, cocktails and more, as well as a full-service bar and bottle shop. Throughout the year, Bardstown Bourbon Co. will host a variety of events including limited and rare bottle releases, intimate tastings and one-of-a-kind elevated experiences as well.

"The bourbon experience that we offer is second to none," said Mark Erwin, CEO of Bardstown Bourbon Co. "We're excited to bring this modern transparent approach to bourbon making to our Louisville home and look forward to introducing more consumers to the Bardstown Bourbon Company brand."

"Bardstown Bourbon Co,'s new experience will feature education and deep dives that articulate our modern approach to blending, innovation and collaboration, capped by our genuine approach to hospitality," said Dan Callaway, VP Innovation and Hospitality.

Bardstown Bourbon Co. is also expanding their Bardstown campus, which upon completion will increase distillation capacity to more than 10 million proof gallons annually.

While planning a trip to Bourbon City, guests can download a copy of Louisville Tourism's annual Visitor Guide to help plan a tour around Louisville to see the city's top attractions and bourbon distilleries. Visitors also can get additional city attraction, lodging and dining assistance at gotolouisville.com.