Louisville's Visitor Information Center Reopens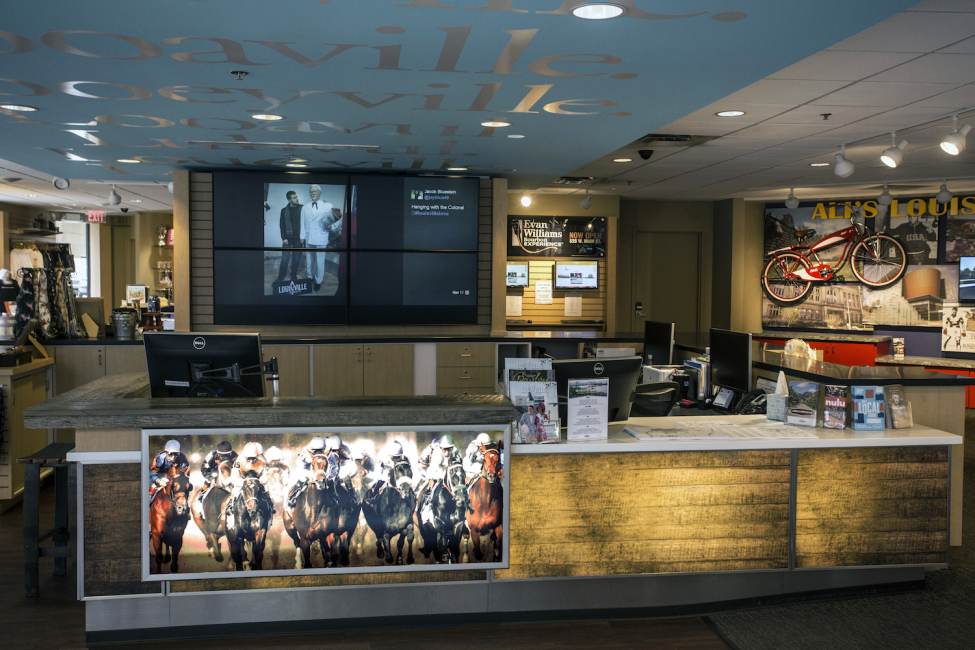 New updates feature local culinary heritage displays
LOUISVILLE, Ky. (July 6, 2020) — As tourism returns to Louisville bringing visitors back to distilleries and museums this summer, guests can also stop in at the freshly updated Louisville Visitor Information Center (VIC) at 301 S 4th Street. July 1 marked the first day the VIC reopened to the public after closing in March due to the COVID-19 outbreak.

Just prior to the COVID-19 outbreak, the VIC underwent a facelift to refresh and update visitor displays – complete with a new brochure and recipe wall featuring dishes and libations prominent in Louisville's southern culinary heritage, as featured in Louisville Tourism's Bourbon & Biscuits web series.

Just as Kentucky's Governor has authorized a phased reopening, the VIC is following suit with the goal of expanding store hours and capacity over time, subject to change depending on current CDC and governor guidelines.

VIC store details:

- Hours: Wednesday through Sunday 12-5 pm

- Limiting the number of in-store shoppers and staff

- Enforcing 6 feet of social distancing in the store

- Requiring staff and guests to wear cloth masks

- Implementing additional safety measures, including shield guards at register and increased sanitation and disinfecting procedures

- Evaluating store hours to expand to seven days a week in September

In addition to these safety measures, walk-up/curbside ordering as well as complimentary grab & go information bags, pre-stuffed with brochures and other city info, will be available to patrons who prefer not to enter the store.

"As the face of the city for tourism information, it's a priority to greet our guests and locals," said Susan Pass, Louisville Tourism Visitor Information Manager. "We want the community to know we're open and ready to assist them in their visitor experience," she said.

"We are optimistic about the return of tourists to Louisville and want to do our part to safely welcome these guests," said Karen Williams, President & CEO of Louisville Tourism. "As our community works to re-adjust to the rapidly evolving changes in our lives, we understand reopening needs to be done cautiously by adhering to CDC and the Governor's health guidelines. As the third largest industry in Louisville, supporting over 27,000 local jobs, tourism is at the forefront as one of Louisville's key economic drivers."

The VIC, originally slated to reopen on June 17, faced a setback after damage was incurred during a weekend of social reform protests.