Louisville's Role in Major Film Inspires New Bourbon Launch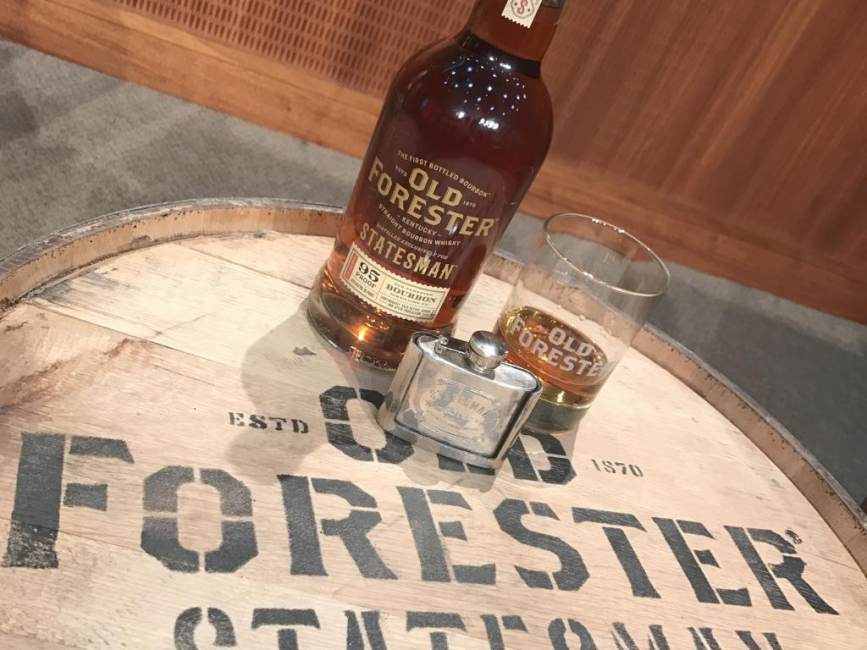 Brown-Forman launches Old Forester Statesman in advance of Kingsman sequel
LOUISVILLE, KY -- May 1, 2017 – The city of Louisville will play a role in the upcoming world-wide release of Kingsman: The Golden Circle. Set to be in theatres this fall, the story line follows the Kingsman tale from London to the headquarters of the American version of the fictional "secret, secret service," the Stateman.
While the British-based Kingsman are tailors as a front, the Louisville-based Statesman are bourbon distillers.
Louisville-based Brown-Forman is launching a new expression of its signature Old Forester series to celebrate the film's release and the city's role. Old Forester Statesman will be available for purchase in the U.S. in August.
The sequel to Kingsman: The Secret Service, Kingsman: The Golden Circle is directed by Matthew Vaughn and stars original cast members Colin Firth, Taron Egerton and Mark Strong, and introduces new cast members Jeff Bridges, Channing Tatum, Pedro Pascal, Halle Berry and Julianne Moore.
"Bourbon is an American tradition that Old Forester has celebrated for five generations, and we're proud to reinforce the authenticity of the characters, The Statesman, as bourbon distillers," said Campbell Brown, President of Brown-Forman. Old Forester Statesman Whiskey is produced at the Brown-Forman Distillery in Louisville with the same mash bill as Old Forester. It has a suggested retail price of $54.99.
Celebrating the film's inclusion of Louisville as home of the Statesman, Louisville's Mayor Greg Fischer declared the U.S. film premiere date of September 22 as Statesman Day in the city.
The Louisville CVB, in partnership with Brown-Forman and The Kentucky Department of Travel, will launch a consumer sweepstakes closer to the film's release. "The Statesman Experience in Bourbon Country" will award travel and accommodation and behind-the-scenes visits to some of Louisville's iconic attractions including Churchill Downs, Louisville Slugger Museum & Factory and the new Old Forester Distillery which will open in April of 2018 on Whiskey Row. Details of the contest will be announced at www.bourboncountry.com.
"We know travelers have long been inspired by images of places they see on the big screen and some cities build entire touring experiences around being featured in films. As the destination marketers, the Louisville CVB is excited about the opportunity to leverage the attention we know the city will receive by being a major part of the story-telling in this Kingsman sequel." – Karen Williams, President & CEO, Louisville CVB.
The Old Forester Distillery will be the seventh bourbon attraction to open in Louisville since distilleries began returning to Main Street's Whiskey Row in 2013. Bourbon heritage in the city goes back 200 years.