Louisville's Hospitality Superheroes Recognized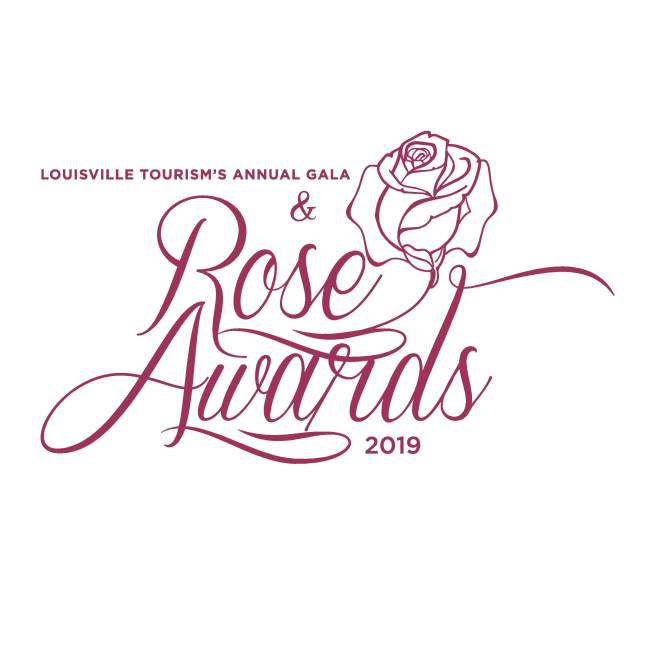 Outstanding front-line employees among award recipients
LOUISVILLE, Ky. (November 1, 2019) –Louisville Tourism honored the hospitality industry's brightest stars at this year's annual meeting and awards ceremony on Friday, November 1. Celebrating its 28th year, the event recognizes hardworking front-line representatives of the hospitality industry who make Louisville a successful destination city. More than 600 distinguished guests and tourism professionals attended the event held at the Omni Louisville Hotel. The luncheon was emceed for the 11th time by long-time local media personality Joe Arnold.
The highlight of the ceremony was the presentation of the ROSE (Recognition of Service Excellence) Award winners. These awards are given to exemplary front-line employees in the hospitality industry in the areas of attractions, Accommodations, behind the scenes, dining, transportation, volunteers, Event Services and Rising Star. There were 53 finalists this year.
The 2019 ROSE Award winners are:
Accommodations: Kristyn Hall, Aloft Louisville Downtown
Attractions: Julie Mayfield, Angel's Envy Distillery
Behind-the-Scenes (Accommodations & Attractions): Patrick Rhodes, Seelbach Hilton Hotel
Behind-the-Scenes (Culinary Arts): Justin Jones, Brown Hotel
Dining: Greg Wilson, Porch Kitchen & Bar
Event Services: DaPre Oldham, Pegasus
Rising Star: Tori Gatewood, Derby City Gaming
Transportation: Mark Clark, Mint Julep Experiences
Volunteer: Judy Cederholm, Louisville Muhammad Ali Airport
The Louisville Hotel Association sponsored the "Spirit of Hospitality" Award, which recognizes an "overall service champion," and was presented to James Cox, Assistant Artisanal Distillery Manger for Evan Williams Bourbon Experience. He received a $1,000 cash prize.
Each honoree was greeted on stage by Louisville Mayor Greg Fischer and Louisville Tourism President & CEO Karen Williams. Winners received swag which included a $250 Amazon card, Evan Williams custom labeled bourbon bottle, a JBL Flip Bluetooth Portable Speaker, a one night stay at the Marriott Louisville Downtown and dining for two at Porch Kitchen & Bar, a ROSE Award pin to wear, as well as a beautiful custom glass award by local artist, Casey Hyland.
The Dan Mangeot Lifetime Achievement Award was presented to Mike Berry, who just retired from the Kentucky Derby Festival after 33 years of service. This award is given to an individual who has made significant contributions to the advancement of tourism and has a history of supporting the hospitality industry throughout his/her professional lifetime.
The Unity Award recognizes outstanding achievement in the promotion of kindness and unity in the hospitality industry. This year's recipient is Teddy Abrams, Music Director of the Louisville Orchestra and Music Director and Conductor of the Britt Festival Orchestra.
The Partner of the Year Award is presented to the person or organization who worked the hardest to advance Louisville Tourism in their efforts. This year's recipient is the Muhammad Ali International Airport for renaming the airport for the city's native son, as well as re-branding with new logo.
The Ambassador Awards were given to 26 individuals who have significantly contributed to Louisville Tourism's sales and service initiatives by helping to retain and bring convention business to Louisville. The 2019 recipients include the following:
Lauren Moore, Cynthia Torp, Beth Geiser, John Cosby, Vickie Lincks, Roy Grimes, Karen Cady, Howard Kaplin, Janis Kaelin, Karen Andreassen, Drew Chandler, Michele Blevins, Kim House, Jeanie Kahnke, Mark Harrell, Michael Robinson, Jonathan Lowe, Mike Stone, Melissa Blackwell, Linda Hampton, Mark Grant, David Orange , James Stinnett, Jason Brauner, Joe Grant and Cindy Nevitt
"This is an opportunity to publicly show our business community partners appreciation and thank them for the contributions they make to our city's economic success, said Karen Williams, Louisville Tourism President & CEO. "These ambassadors help make our city's hospitality stand out by creating a positive experience for our visitors."
The travel and tourism industry is the third largest industry in Louisville, supporting over 27,000 jobs in the city area.
Sponsors of the event include Derby City Gaming, Axxis, Fleur De Lis Events & Design LLC, Omni Hotel & Resorts, Huber's Orchard, Winery & Vineyards, Hatfield Media, Louisville Hotel Association, Marriott Louisville Downtown and Evan Williams Bourbon Experience.