Louisville's Convention Industry Barrels Ahead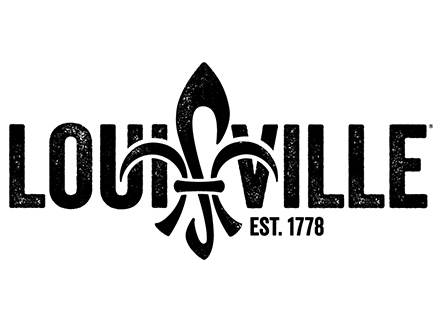 Largest site visit planned since COVID, hybrid event focuses on hosting events in Bourbon City
LOUISVILLE, Ky. (October 26, 2020) — Prior to the onset of the global pandemic, Louisville was set to host an estimated $537 million in convention business in 2020, compared to the current estimate of $113 million, barring any future group cancellations.

While Kentucky's "Healthy at Work" plan still limits meetings to 50% venue capacity, the hospitality industry is focused on driving the demand for new convention business in 2021 and beyond considering 100% of area hotels are open for guests, 85% of attractions are hosting visitors, Louisville's restaurants are open at 50% capacity indoors and Kentucky has implemented face mask guidelines to ensure public health.

As the meetings and events industry works to pivot and change models to meet safely during the coronavirus outbreak, Louisville Tourism and industry partners will be hosting "Barreling Ahead", an in-person and virtual site visit on October 29. Meeting planners are invited to hear industry experts discuss national trends and local safety re-opening plans.

"Louisville is ready to welcome business to our city. The Barreling Ahead event is an intentional effort to showcase all that our city is doing in response to the significant impact COVID has had on our $3.5 billion dollar tourism industry," said Doug Bennett, Senior Vice President of Convention Development for Louisville Tourism. "We welcome meeting planners to attend Barreling Ahead in person or virtually to see that our community is ready, safe and excited to host groups moving forward."

This event will give insight into Louisville's newest facility cleaning standards as well as continued safety plans and updates surrounding public health. Louisville's Kentucky International Convention Center (KICC) and Kentucky Exposition Center (KEC) are the first centers in Kentucky to have received the Global Biorisk Advisory Council (GBAC) STAR accreditation, the gold standard on outbreak prevention, response and recovery.

"At Kentucky Venues, which includes both the Kentucky International Convention Center and the Kentucky Exposition Center, the health and safety of our guests, clients and employees continues to be our highest priority and both facilities have been recognized for consistently demonstrating this commitment. Our team works with each client to ensure their business expectations are met while maintaining the highest standard of health and safety of our guests," said David Beck, President & CEO of Kentucky Venues.

The event, emcee'd by Christine "Shimo" Shimasaki will feature David DuBois, President and CEO of International Association of Exposition and Events (IAEE), discussing industry trends and forecasting the meeting industry's future during COVID, followed by David Beck and Blake Henry, General Manager of KICC with Louisville-specific re-opening plans.

"Our team at the Kentucky International Convention Center is excited to showcase how our facility can deliver events that are both safe and effective," said Blake Henry, General Manager for KICC. "During this unprecedented time, we've focused on how we can help our clients produce healthy and successful events. With our continued upgrades, we're uniquely positioned to be able to host all three types of events - in-person, virtual, and hybrid."

Additionally, four breakout sessions will be offered on the following topics:

Sporting Events in Today's Climate
Louisville is open and currently planning and hosting sporting events. This state of the sports industry session will include a panel of speakers and their firsthand experiences with hosting successful events during COVID. They will discuss the process for event approval for both outdoor and indoor events and what precautions are being taken to keep people safe.

Healthy Hybrid Events at KICC
This panel discussion with the management team from the Kentucky International Convention Center will encompass health and safety processes with GBAC Venue Certification, F&B sanitation practices, and AV and technology strategies designed to execute safe events that are creative, engaging and productive for both in-person and virtual attendees.

Attendance Building
The Louisville Tourism Destination Services team and staff from the Evan Williams Bourbon Experience will discuss innovate techniques to build virtual attendance for attendees with zoom fatigue.

Diversity, Equity and Inclusion
This session will explore how Louisville Tourism moved intentionally in response to challenges within the destination to advance racial equality and inclusion by taking thoughtful and direct action. Learn more about the recently launched Black Tourism Advisory Council (BTAC) and hear from local DEI experts, The Elephant in the Room, how your company can be a pioneer of change in equity and inclusion efforts

Said Karen Williams, President & CEO of Louisville Tourism, "The double punch of COVID, alongside the social justice movement has allowed us to rise to these challenges. As Louisville's Muhammad Ali once said, 'There's nothing wrong with getting knocked down, as long as you get right back up.' Louisville is up and ready to show the progress we've made in both spaces to welcome guests and ensure Louisville is a safe environment to host meetings."

The event will conclude with a virtual tour of the 4th Street Live! downtown entertainment venue showcasing their COVID readiness around retail and evening concert events followed by a lunch for in-person attendees in KICC's spacious pre-function area, provided by Levy Restaurants.

Meeting planners interested in attending should register at https://louisvillemeetings.com.

Press note: Media is invited to participate in the event by contacting Rosanne Mastin at rmastin@gotolouisville.com.