Louisville's Celebrity Chef Opens Butchertown Restaurant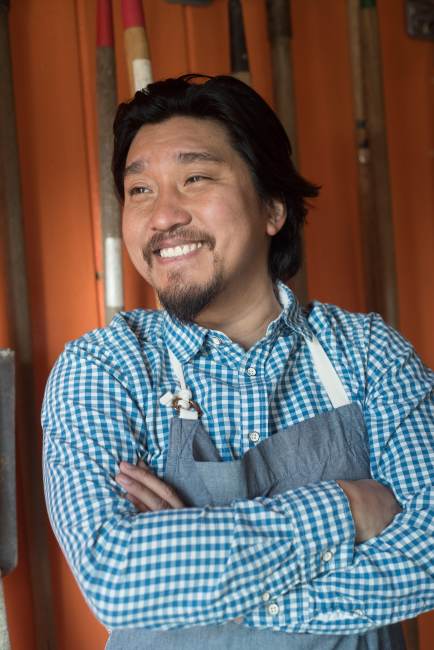 Chef Edward Lee will serve a mix of traditional and modern Korean dishes
Louisville, KY (December 22, 2022) – Chef Edward Lee announces a new restaurant, Nami, a modern Korean steakhouse opening in early 2023 in Louisville's Butchertown neighborhood at 835 East Main Street. Nami will serve a mix of traditional and modern Korean dishes. This will be Lee's first restaurant exploring the cuisine of his heritage and his first new restaurant in Louisville in five years.

"I've always wanted to get back to my roots and cook Korean cuisine in a way that represents my heritage but also influenced by my experiences of over 20 years of being a chef in Kentucky," says Lee.

The kitchen will be a collaboration between chefs who have been close to Lee for years including:

Chef Breanna Baker, who has been an integral part of 610 Magnolia's kitchen for the past five years, Chef Yeon-Hee Chung, a beloved Louisville chef who ran one of Louisville's best Korean restaurants. During the pandemic, she collaborated with Lee in a series of pop-up dinners and Stacie Stewart, who has worked with Lee at MilkWood and Whiskey Dry, will be General Manager and Director of Cocktails.
The cocktails at Nami will feature ingredients and flavors that pay homage to Asian cuisine and will take notes from trends around the globe while still being unique and thoughtful.

The menu at Nami will feature classic Korean dishes alongside modern interpretations of the cuisine such as Korean BBQ, Bibimbap, Banchan, Mandu, and Pa Jun, as well as feature items like house-made Kimchi, and more.

The restaurant will have two levels, with the first floor holding the main dining room, bar and lounge and the upstairs featuring traditional Korean grill tables, a private dining room, and a private karaoke room. The space will include residential apartments and other retail space.

In addition to Nami, the building will boast another Edward Lee concept, Neighbors Noodles, a takeout-only noodle shop operated by the same team.

One of Louisville's oldest neighborhoods, Butchertown, just east of downtown, was the city's original meatpacking district with butcher shops dominating the area in the 1800s. These days, though one large meatpacker still anchors the area, Butchertown is in the middle of a renaissance and has been spruced up with tasty restaurants, chic boutiques, the city's first brandy distillery, a state-of-the-art soccer stadium and growing options for shopping, dining and entertainment.