Louisville's 2nd Largest Event Parks at KEC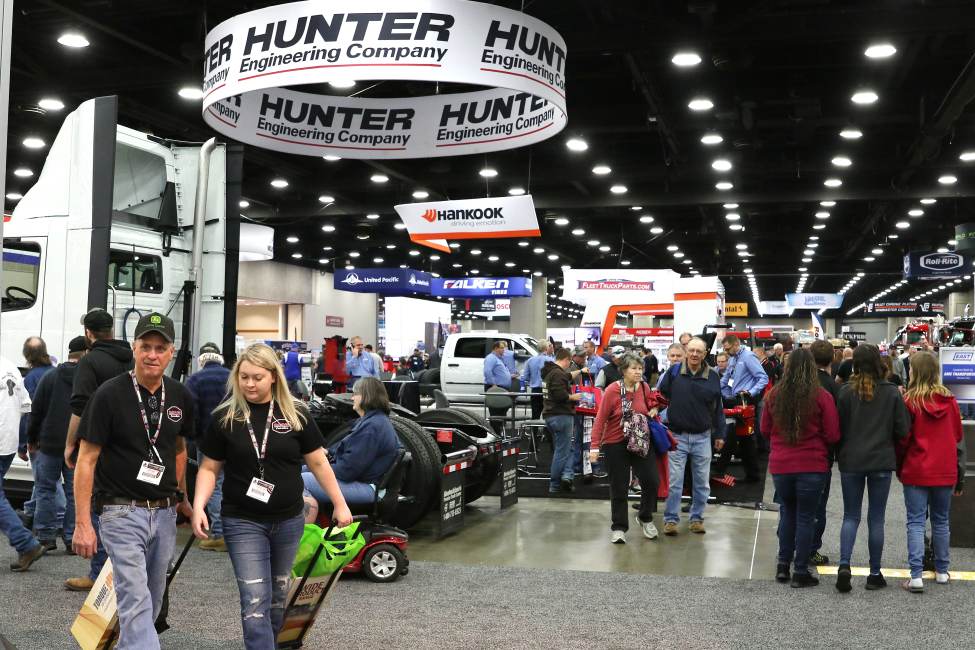 Mid-America Trucking Show returns with nearly 60,000 in anticipated attendance
LOUISVILLE, Ky. (March 29, 2023) – The 51st Mid-America Trucking Show (MATS) rolls into Louisville March 30-April 1 at the Kentucky Exposition Center (KEC) with nearly 60,000 trucking professionals. These trucking industry representatives will attend the annual industry-only event, making it the largest annual heavy-duty trucking industry event in the world.

This event accommodates the entire trucking industry in one venue, so professionals can see new products and services; test drive new trucks and technology; connect with suppliers, distributors and customers; and stay up-to-date with changes in the industry.

"Mid-America Trucking Show is a homegrown Louisville show that continues to see growth and success in its time at the Kentucky Exposition Center. This is where the trucking industry gathers to learn and discuss the latest technology and network with fellow professionals. This show provides a huge economic impact for our community, second only to the Kentucky Derby, and we're proud this event calls the Kentucky Exposition Center home," said David S. Beck, President and CEO of Kentucky Venues.

KEC has hosted MATS since 1972, and the show brings $28.5 million in economic impact to the Louisville region. The Kentucky Exposition Center has hosted MATS since 1972, and the show brings an estimated $28.4 million in economic impact to the region. MATS is the second largest economic impact event that takes place in Louisville on the list of Louisville Tourism's top 16 events for the year.

More than 900 exhibitors will showcase everything from engines to electronics, tools to tires and sealants to sleeper cabs – plus a large number of recruiters will be in attendance. Numerous seminars offer educational opportunities for companies, fleets and trucking professionals.

The MAC Trailers Winter Nationals Championship Pull will be held in Freedom Hall on April 1 with four classes of elite truck and tractor pulling competition. Hot Rod Semis and Pro Stock Tractors, Unlimited Super Stock Tractors and Mini Rods battle in action-packed competition. Tickets start at $25 and will be available to purchase online at www.ticketmaster.com. This portion of MATS is open to the public.

For more information, visit www.truckingshow.com.

Planning a trip to Louisville? Guests can use Louisville Tourism's annual Visitor Guide to help plan an itinerary around Louisville's top experiences. Travelers also can get attraction, lodging and dining assistance at www.gotolouisville.com.