Louisville Tourism's Angi Van Berg Recognized by IAEE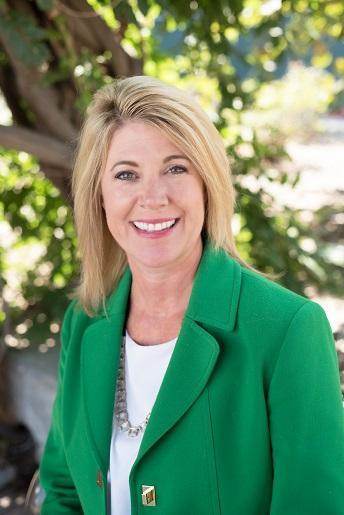 Awarded Chapter Merit Award for Mid-South Chapter Relaunch
Angi Van Berg, CEM, Vice President of Trade Show Sales for Louisville Tourism was one of three individuals awarded the Chapter Merit Award by the International Association of Exhibitions (IAEE).
This award recognizes IAEE members whose ideas and/or work have benefited IAEE as an organization in some special way and is generally reserved for those who have stepped forward at the chapter/local level.
Van Berg was instrumental in relaunching the IAEE Mid-South chapter in September 2017. The chapter has approximately 60 members encompassing Ohio, Indiana, Kentucky, Tennessee and Michigan.
"We received outstanding nominations for IAEE members who are going above and beyond to make a difference in our association and our industry," said IAEE Awards Committee Chairperson Patricia Farias Barlow, CEM. "We are proud to honor them with these awards, and grateful to the IAEE members who take the time and effort to put forth their nominations."
IAEE is the largest association of the exhibitions and events industry in the world, with a membership of show organizers, exhibitors and exhibition suppliers. Organizers of more than 20,000 exhibitions and buyer-seller events around the world are members of IAEE, and the organization advocates and promotes the awareness of face-to-face exhibitions and events as the primary medium for business development and growth.
Van Berg will be honored during the upcoming IAEE Expo! Expo! Annual Meeting & Exhibition December 11-13 in New Orleans.
For additional information, visit the IAEE award website.