Louisville Tourism Adds Staff and Announces Promotions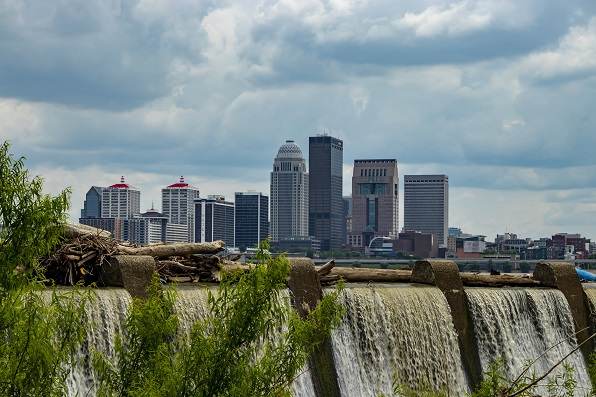 LOUISVILLE, Ky. (May 23, 2023) – Louisville Tourism is pleased to announce Jessica Dillree has been promoted to Louisville Tourism's Associate Director of Marketing role as of May 1. This newly developed position will play an integral role, focusing on Louisville Tourism's strategic efforts in the Meetings and Conventions

Dillree has been with the agency since 2007, when she started as a Destination Services intern. Since then, she has received multiple promotions, holding a variety of roles including Sales Assistant, Marketing Communications Coordinator, Marketing Communications Manager and Digital Marketing Manager.

Additionally, Olivia Woods transitioned to her role as Housing & City Information Manager on April 3 from her former position as Strategic Alliances & Housing Manager for the past year. Her role shift is the direct result of the return to the pre-pandemic volume for Louisville Tourism's housing department, requiring full-time housing services support. Woods will work full-time in housing services and continue to oversee the city information program. She joined the Louisville Tourism Team in 2013 as a Visitor Service Representative and was promoted within the following year to the Merchandise/Visitor Services Coordinator position. In her previous role, she managed the Louisville Visitor Center's inventory system, increased merchandise sales and helped manage part-time staff.

Angie McDermott is continuing her contributions to the Louisville Tourism team as a part-time Strategic Alliance Associate beginning June 1. McDermott joined Louisville Tourism over a year ago as a City Information Agent. She will be supporting the agency's initiatives through the CRM database management, event support and publication coordination. She will assist with Louisville Tourism's partner and ambassador programs (78 Social) including retention and collections efforts. She will also serve as the lead Recognition of Service Excellence (ROSE) award registration and volunteer coordinator.

NOTE: If you require a headshot of any employees listed for editorial purposes, please contact Rosanne Mastin at rmastin@gotolouisville.com or 502.560.1480.