Louisville Sports Commission Earns Sports Travel Industry's Highest Award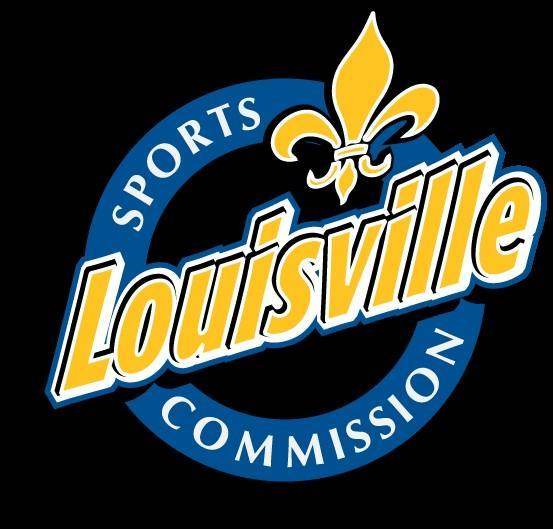 Named Sports Commission of the Year by National Trade Association
Louisville, Ky. - April 26, 2018 - The Louisville Sports Commission (LSC) today was named the 2017 Large Market Sports Commission of the Year by the sports travel industry's national trade association. The announcement was made by National Association of Sports Commission (NASC) President & CEO Alan Kidd at the organization's annual symposium being held in Minneapolis. The selection was made by an NASC national committee comprised of peer organizations and national sports event rights holders.
"The Louisville Sports Commission has long been considered one of our industry's most progressive and accomplished organizations when it comes to delivering a high-level of success to sporting events rights holders at all levels," said NASC President & CEO Alan Kidd. "Being named Large Market Sports Commission of the Year is a well-deserved honor."
Submission criteria included economic impact, success connecting with community partners, legacy, facility development or enhancement, client support service and client satisfaction, successful event operation, successful event creation and execution, and improving the quality of life in the community.
"The Louisville Sports Commission provides a tremendous boost to our city's booming economy, working every day to nurture a longstanding tradition of great athletics that includes the Louisville Slugger and Muhammad Ali," said Louisville Mayor Greg Fischer. "When it comes to drawing new events to Louisville, the Sports Commission plays a pivotal role in ensuring we get the win. We're excited that the Louisville Sports Commission's great work on behalf of our community is being recognized."
The LSC annually helps attract, support, and host an average of 75 sports events that generate more than $60 million in economic benefits for the community.
"We're involved with cycling events all over the world," said USA BMX COO John David, "and there is no organization better to work with than the Louisville Sports Commission. They consistently deliver a high level of service and bring together the entire community in a spirit of partnership to make sure our events succeed."
"There are sports commissions or similar organizations in cities throughout the U.S. that do an amazing job helping their respective communities participate in the $11.4 billion annual inbound sports travel industry," said Louisville Sports Commission President & CEO Karl Schmitt, Jr. "To be singled out as best in the country by a panel of our peers and industry experts is a tribute to our team's hard work and dedication, and the support of our partners and volunteers."
"We work closely with the Louisville Convention & Visitors Bureau, Louisville Metro, the Kentucky State Fair Board, the Commonwealth of Kentucky, and our local universities to attract and host events, and deliver great experiences to the athletes and their families who come to our community," Schmitt continued. "Our team and our partners understand that in addition to the economic impact realized by hosting sporting events, participation in sports and exercise can have a positive impact on our community by bringing people together to share a common purpose, teaching values and life lessons to youth and adults, and inspiring people of all ages to make their lives better."
The LSC is a Kentucky-based non-profit organization formed in 1999 with a mission to create a legacy of economic and social vitality through sports. These events and activities have a positive economic impact on Louisville, enhance the area's image as a premier sports destination, promote active lifestyles, improve the quality of life for community members of all ages, and help connect local businesses with student-athletes and other visitors for future job opportunities.