Louisville Slugger Field in finals for Best MiLB Triple-A Ballpark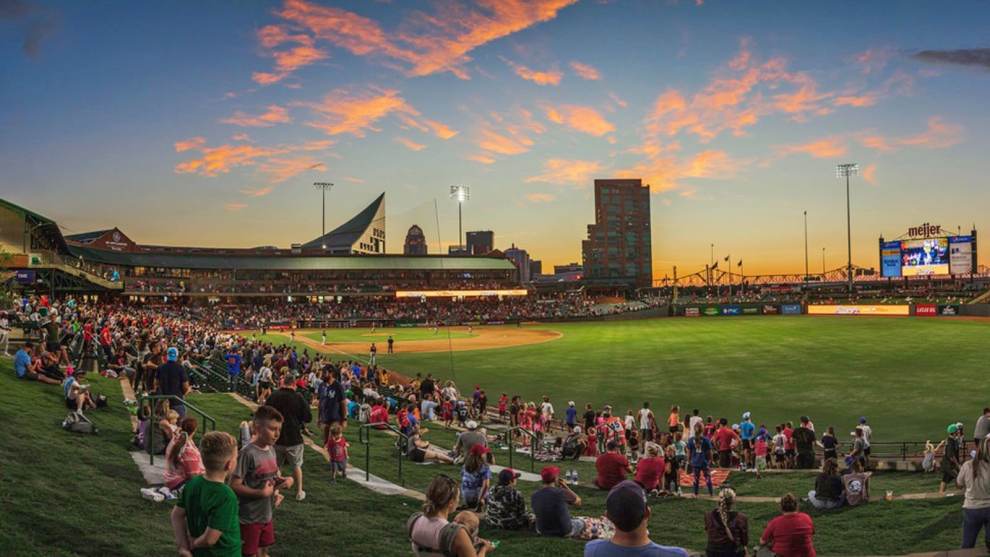 LOUISVILLE, KY – Ballpark Digest has announced that Louisville Slugger Field has been selected as a finalist for their "2022 MiLB Triple-A Best of the Ballparks" fan vote contest. The downtown Louisville favorite is going up against the Las Vegas Ballpark (Las Vegas Aviators) which is the currently the reigning champion of the fan vote contest. Louisville Slugger Field is looking to win the contest for the first time since 2016, despite consistently having a strong presence of fan votes each season.
Before the first round of the tournament, each Triple-A ballpark was seeded by BallparkDigest.com:

"These seeds are not the result of a formal grading system, but rather recommendations based on years of attending games, seeing how the ballparks function behind the scenes (we have seen plenty of ballpark cisterns while on visits in the past), how these ballparks have made an impact in their communities, and noting how ballparks are regarded within the industry. One of the reasons we love working in baseball is that many industry folks, including many on the player side, are ballpark geeks, and we think this list reflects broad sentiment among those who know ballparks best."
Louisville Slugger Field and the Bats were seeded 7th with Las Vegas Ballpark and the Aviators receiving the 1st overall seed, thanks to being the incumbent champion.
Fans do not need to login to the website to be eligible to vote and can cast their votes (once daily until the Friday, July 22, midnight deadline) via the following link:
[2022 MiLB Triple-A Best of the Ballparks Triple-A]
Fans can visit Louisville Slugger Field as the Bats are home for nine-game homestand out of the All- Star Break. The Nashville Sounds (Milwaukee Brewers) are in town for a three-game series Friday, July 22-Sunday, July 24. Then, the Columbus Clippers (Cleveland Guardians) are in for a six-game set Tuesday, July 26-Sunday, July 31.

For tickets and more info, fans can visit www.batsbaseball.com.