Louisville Recognized as a World-Class Beer Destination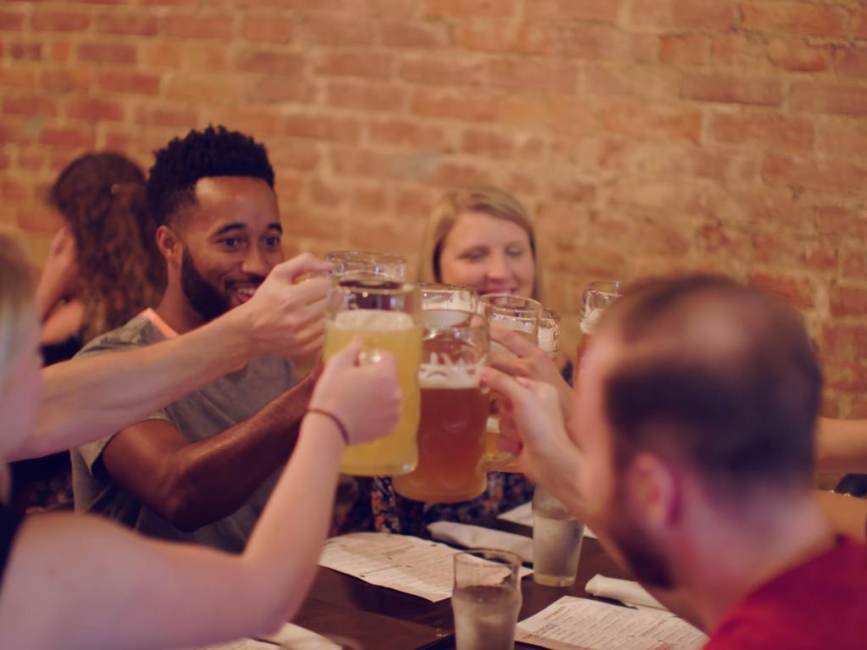 LOUISVILLE, Ky. (Feb. 1, 2018) – VinePair has just named Louisville one of the "World's Top 10 Beer Destinations for 2018."
The wine, beer and spirits publication highlighted cities across the world that make top "Beercation Destinations," and Louisville secured the ninth spot on the list.
The article spotlighted several Louisville breweries, including Against the Grain, Goodwood Brewing and Akasha Brewing Co. Local beer festivals like the Kentucky Craft Bash and NuLu Bock Beer Festival were also recognized.
According to VinePair: "Ten years ago, Louisville, Kentucky had no beer tourism. Today, there are 40 craft breweries in the state, with 15 craft breweries in the city of Louisville alone."
Other cities that landed on the list include: Beijing, Rio de Janeiro, New York and Chicago.
To view the complete article, click here.
About Louisville's Craft Beer Scene: During the late 1800s and early 1900s, Louisville was a major Southeastern brewing hub. This was due to the influx of German immigrants who saw to it that brewing was a focal point of Louisville's social and economic culture. Today, more than a century later, Louisville's beer scene is experiencing a resurgence. The city is currently home to 15 craft breweries, with 12 more anticipated to open in 2018.
Learn more about Louisville's craft beer scene here: www.gotolouisville.com/culinary/things-to-do/lous-brews