Will Hold Olympic SportsLink at TEAMS Conference & Expo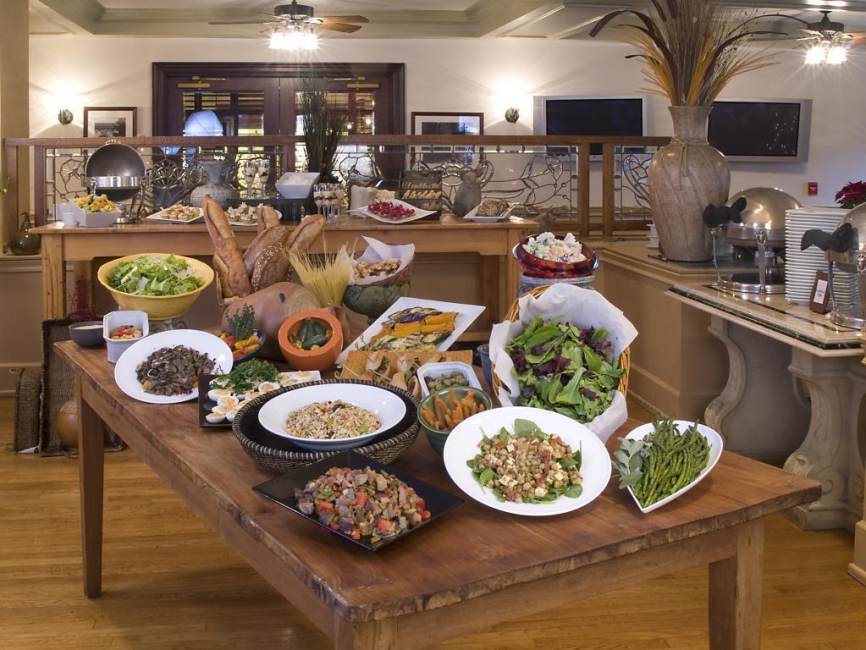 A few ideas for a Mother's Day dining experience in Louisville
The Brown Hotel (335 W Broadway)
Spend quality time with your mom this Mother's Day, May 14, over a one-of-a-kind meal at the historic Brown Hotel. For a fine dining experience, head to the English Grill where diners can pick one plated entrée of filet of beef au poivre, roasted swordfish or Maple Leaf Farms Duck and enjoy a multitude of sides. The cost is $69 per adult, or $22 for children ages 4 to 12, plus tax and gratuity. Children under 4 eat free. Seating available at 12:00 p.m., 2:00 p.m. and 4:00 p.m. At J. Graham's Café, guests can help themselves to a brunch buffet comprised of an array of sides and fresh salads, carved ribeye with bourbon honey veal jus from the carving station and breakfast favorites. The cost is $42 per adult, or $18 for children ages 4 to 12, plus tax and gratuity. Children under 4 eat free. Seating available at 10:00 a.m., noon and 2:00 p.m. For more information or to make reservations, call 502-583-1234 or visit www.brownhotel.com.
Bristol Bar & Grille (1321 Bardstown Rd.; 300 N. Hurstbourne Pkwy.; 614 W. Main St.; 700 W. Riverside Dr.)
Celebrate Mother's Day at Bristol Bar & Grille and enjoy a brunch buffet filled with Mom's favorites, including scrambled eggs, biscuits and gravy, cheese grits, Belgian waffles, fresh vegetables, fried chicken, pasta and an assortment of salad, fruit and desserts. The cost is $23 per adult, or $7.50 for ages 4 to 11, plus tax a gratuity. Brunch will be served from 9:30 a.m. to 3 p.m. at all four locations. Reservations can be made by calling each respective restaurant, or at www.bristolbarandgrille.com.
LouVino (1606 Bardstown Rd. and 11400 Main St., Middletown)
Treat Mom to Mother's Day brunch at LouVino. Both locations in the Highlands and Douglass Hills will offer brunch favorites with a Southern twist Mom is sure to adore, including vanilla mascarpone stuffed French toast with bourbon maple syrup and pancake tacos with bacon, sausage, scrambled eggs and cheese. A build-your-own mimosa bar will also be available for her to customize her own bubbles with fruit, juices, spices, purees and fresh herbs. LouVino Highlands will be open 10 a.m. to 3 p.m. and LouVino Douglass Hills will be open 10 a.m. to 2 p.m. Make reservations for Mother's Day at www.louvino.com.
Noosh Nosh (4816 Brownsboro Center)
Mom is sure to love a Mother's Day feast from chef Anoosh Shariat at Noosh Nosh Sunday, May 14. From 10:30 a.m. to 2:30 p.m., enjoy a special buffet with chef Shariat's signature takes on salmon, chicken, roasted carved ribeye, eggs, bacon, sausage, salads and a variety of desserts. The cost is $25 per person ($12 for children 12 and younger and free for children under age 6), not including tax and gratuity. Coffee and ice tea are included in the price. A build-your-own Bloody Mary bar and handcrafted cocktails will also be available. For reservations, call 502-205-2888. The regular breakfast menu with hearty omelets and sweet and savory crepes will be offered from 8 to 10 a.m. and dinner menu with sandwiches, pizza, salads and all day snacks will be available from 4 to 8 p.m.
For more information contact Emily at Estes PR (emily@estespr.com).