Louisville Launches New Tourism Brand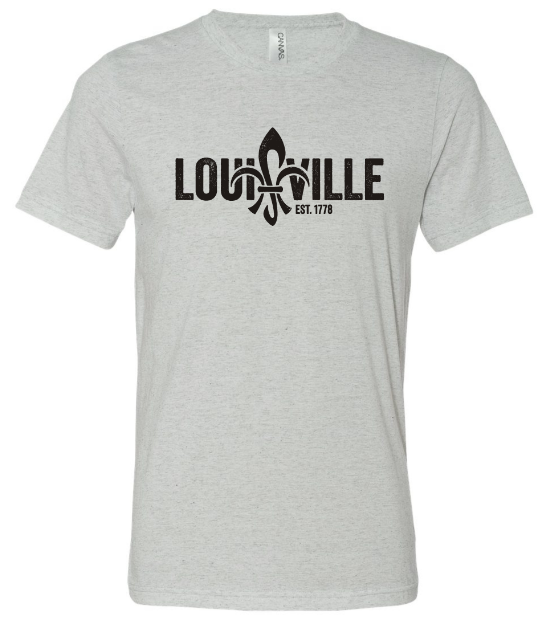 Louisville launches new brand and logo.
LOUISVILLE, Ky. (July 21, 2016) – The Louisville Convention & Visitors Bureau (LCVB) held its annual Destination Marketing Forum today to preview the sales and marketing strategies that will drive economic development through tourism in the new fiscal year. Members of the hospitality industry heard from three firms that have been working on the research and implementation of the new tourism marketing efforts.
Destination Analysts discussed the results of a year-long Visitor Profile Study, Bandy Carroll Hellige unveiled a new brand platform, logo and creative for marketing the city's tourism initiatives. Tempest Interactive gave a preview of a new website that is being developed to replace GoToLouisville.com. The site will go live in August.
Said Karen Williams, LCVB President & CEO, "Louisville is a city in transformation. More than $1 Billion is being invested in developments ranging from the expansion and renovation of the Kentucky International Convention Center (KICC), the 600-room Omni Resorts hotel, the expanding Urban Bourbon Experience and projects in new tourist-bound neighborhoods from Portland to Smoketown. This presents a perfect opportunity to refresh Louisville's marketing image to potential visitors. After over a year of consumer research and development, we are pleased to unveil the new look and strategies for driving tourism business to our unique destination."
The past decade has seen Louisville come into its own as a brand and destination. Tourism numbers tell this story from 12.7 million visitors in 2011 to more than 20 million in the most recent study. The study also reveals that over 85% of Louisville's visitors are coming for leisure travel. This bodes well for Louisville as the city prepares to close one of two convention centers for the next two years.
"We will have a strong focus on generating increased leisure travel over the next two years, but this will not diminish our commitment to grow our lucrative convention business. While we will continue to book business into the 6th largest convention center in the US, the Kentucky Exposition Center, a national campaign is also underway marketing the expansion of KICC" adds Williams.
The LCVB has been using the current logo and brand since 2007 after a collaboration with the Mayor's Office, Greater Louisville Inc., the Louisville Downtown Partnership and others launched "Possibility City". Since the success of that campaign, Louisville has become the brand. Key findings in the consumer research revealed that visitors and meeting attendees recognize Louisville for attributes from authenticity and Southerness to Bourbonism and the growing culinary scene.
Bandy Carroll Hellige (BCH), LCVB's agency of record, took those insights into building out the brand platform, new logo that includes a fleur de lis and date of the city's founding and new creative that will market the brand attributes across the leisure and convention segments.
"Like all cities, Louisville is not one thing. It offers many rich cultural experiences to a variety of audiences. The best tourism marketing distills a few central themes to create a unique position to showcase that essence through a brand. We believe the research supports the brand platform and BCH's logo and creative captures Louisville's spirit" said Stacey Yates, LCVB VP of Marketing and Communications.
The new logo and creative samples are available at: www.gotolouisville.com/brand
Merchandise with the new logo is available at the Louisville Visitors Center at 4th and Jefferson, next to the Hyatt. Phone 502-379-6109