Tourism agency leads effort to ensure clean, safe and healthy environments for visitors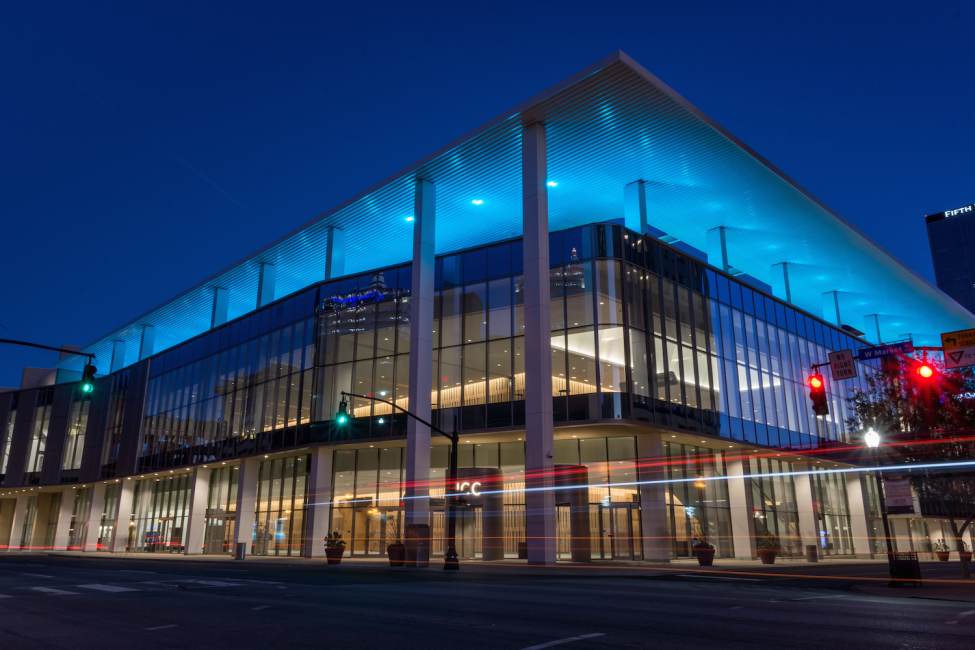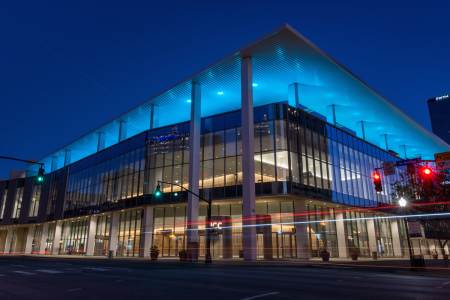 Tourism agency leads effort to ensure clean, safe and healthy environments for visitors
With the doors to Louisville's tourism industry essentially shuttered since March, the city is championing the GBAC STAR™ facility accreditation program on cleaning, disinfection and infectious disease prevention to help area businesses and venues rebound and encourage consumer confidence that it is safe to visit.

GBAC STAR™, the cleaning industry's only outbreak prevention, response and recovery accreditation for facilities, helps buildings like hotels, airports, convention centers and many other public venues establish and maintain a cleaning, disinfection and infectious disease prevention program to minimize risks associated with infectious agents like SARS-CoV-2, the virus responsible for COVID-19. The program is administered by the Global Biorisk Advisory Council (GBAC), a division of ISSA, the worldwide cleaning industry association.

"This is THE industry standard to achieve. Our customers will have confidence in this destination-wide initiative knowing Louisville puts a priority on the safety of our visitors from their point of entry, to their hotel, when visiting attractions and things in between," said Doug Bennett, Senior Vice President of Convention Development for Louisville Tourism. "By partnering with this national accreditation, Louisville venues will have expert advice and a designated specialist advising our destination," he said.

To earn GBAC STAR™ accreditation, facilities must comply with the program's 20 elements, which range from risk assessment and mitigation strategies to personal protective equipment and infectious disease prevention practices. The program not only assesses a facility's preparedness, but provides venue staff with training for biorisk prevention and containment and offers a framework for communication and awareness best practices.

"GBAC STAR accreditation empowers facility owners and managers to assure workers, customers and key stakeholders that they have proven systems in place to deliver clean and healthy environments," said GBAC Executive Director Patty Olinger. "The program offers third-party validation that accredited facilities across Louisville implement strict protocols for biorisk situations."

Louisville Tourism is helping to fund accreditation for select hospitality industry venues, including the Kentucky International Convention Center (KICC) and the Kentucky Exposition Center (KEC), for the first year. The program cost is based on the square footage and number of hotel rooms, if applicable. Some hotels are part of national chains that have implemented their own standards while others have already committed to achieving GBAC STAR™ accreditation.

Louisville embraces having this performance-based accreditation in place in venues across the city, anticipating an uptick of domestic and drive market travel to Bourbon City as it is located within a day's drive of over half the U.S. population.

To learn more about GBAC STAR accreditation, visit www.gbac.org.

Since 1968, Louisville Tourism's primary goal has been to enhance the area's economy through tourism development - to promote and sell Louisville as a world-class destination. Tourism is the third largest industry in Louisville generating an estimated economic impact of $3.5 billion which supports over 27,000 local tourism-related jobs. Guests are coming from around the globe to attend a meeting, convention, special event, as a leisure guest or a combination. More than 16.4 million visitors are experiencing Louisville's authenticity, bourbon and culinary scenes and our unique brand of Southerness.

About GBAC, a Division of ISSAGBAC the cleaning industry's only outbreak prevention, response, and recovery accreditation, administered by the Global Biorisk Advisory Council® (GBAC), a division of ISSA. For more information: http://lou.ly/3pb

Composed of international leaders in the field of microbial-pathogenic threat analysis, mitigation, response and recovery, the Global Biorisk Advisory Council (GBAC), a Division of ISSA, provides training, guidance, accreditation, certification, crisis management assistance and leadership to government, commercial and private entities looking to mitigate, quickly address and/or recover from biological threats and real-time crises. The organization's services include biorisk management program assessment and training, Forensic Restoration® response and remediation, the GBAC STAR™ facility accreditation program, training and certification of individuals and consulting for building owners and facility managers. For more information, visit www.gbac.org.