KDF Waterfront Jam Concert Series Kicks Off April 27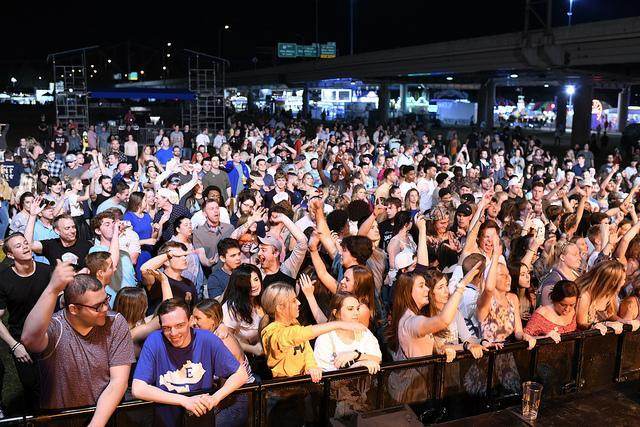 Fan favorite festival event showcases multiple music genres
LOUISVILLE, Ky., (April 21, 2023) – The Kentucky Derby Festival is continuing the fan-favorite tradition of nightly concerts during one of their signature events, the Fest-a-Ville at Louisville's Waterfront Park.

Highlights of this year's concert line-up are performances by local, regional and national acts, including Kentucky singer/songwriter Elvie Shane, known for his hit single, "My Boy," and who will be in the spotlight Saturday, April 29 at 7:30 p.m. His debut album, "Backslider," has landed on "Best Of" lists including Billboard, Rolling Stone and Nashville Scene, and he has opened for country music superstars, including Darius Rucker, Jason Aldean, Toby Keith, Brothers Osborne, Brooks & Dunn and Lady A. Shane will be joined by special guest Abby Hamilton.

Midnight Star, a soul, disco and R&B group who had its beginnings on the campus of Kentucky State University before catapulting to national stardom with their 1980's hit, "No Parking on the Dance Floor," will take the Fest-a-Ville stage on Tuesday, May 2 at 7:30 p.m. with special guest DJ Mixx.

Louisville native and R&B singer Marzz, who has opened for Jack Harlow, will perform on Monday, May 1 at 7:30 p.m. with special guest Quinnette.

Other performers spanning a variety of genres will also take the stage:

- Joslyn & The Sweet Compression with special guest Soul Circus: Thursday, April 27, 7:30 p.m.

- GospelFest, Sunday, April 30, 6-9 p.m. This Gospel Choir Showcase features performances by Jamar Esaw & Triad: 4 Christ, Young Men 4 Christ, Jesse Williams & Total Praise, Antwan Jenkins & Campfire, as well as local church choirs, praise teams and solo acts. Media Sponsor: B96.5 FM.

- J.D. Shelburne with special guest Frankie Moody: Wednesday, May 3, 7:30 p.m.

- Velcro Pygmies with special guest Rock Station: Thursday, May 4, 7:30 p.m.

- Derby Eve Jam featuring Thunderstruck America's AC/DC Tribute Band with special guest The Wilson Brothers: Friday, May 5, 7:30 p.m.

Admission to the Fest-A-Ville is a 2023 Pegasus Pin. VIP viewing also is available for some shows at $25. For ticket purchase and more information, visit the Kentucky Derby Festival website.