Inaugural "Betting on Bourbon" Event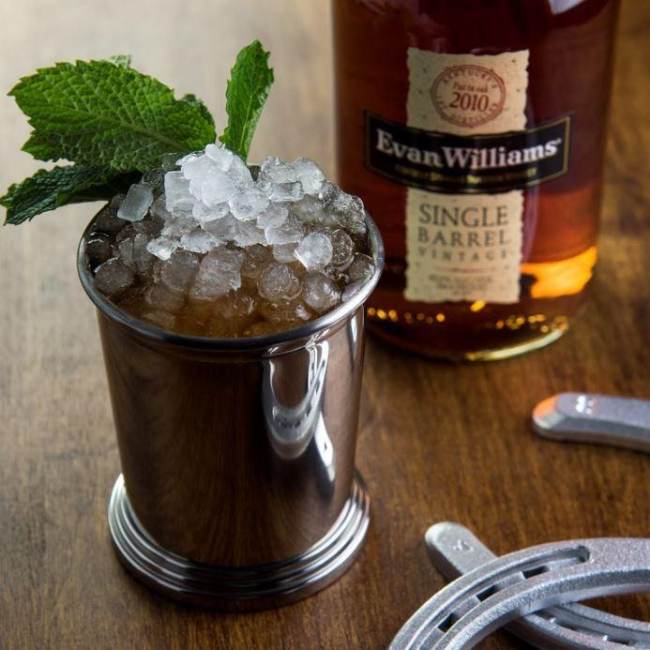 Distillery downtown hosts event for fans of horse racing and Bourbon
LOUISVILLE, Ky. (March 20, 2018) – The Evan Williams Bourbon Experience is hosting a first-time event for fans of horse racing and Bourbon this Derby season. "Betting on Bourbon" will take place Friday, Apr. 27 from 7:00 – 9:00 p.m. at the downtown distillery. The event will precede the Kentucky Derby as part of the Mint Julep Month celebration citywide. Tickets are available for $85 per person.
Guests will receive light hors' d'oeuvres, premium Bourbon tastings, and a complimentary Mint Julep during cocktail hour. Following cocktail hour is a dinner and a presentation by Manny Cadina, President of the Thoroughbred Racing Nation.
The program is designed for all attendees, from experienced handicappers to those attending the races for the first time. Attendees will learn to spot pre-race behaviors of horses and pick winners like a professional.
Attendees will have the chance to win an ownership interested in a 2-year-old racehorse, with all expenses paid through the end of 2018.
Each guest will take home an Evan Williams gift bag.
Tickets can be purchased online at reservations.heavenhill.com/Info.aspx?EventID=9.
For more information, contact Andy Embry 502-272-2623.