Fresh Retail & Dining Options in Louisville's Downtown Corridor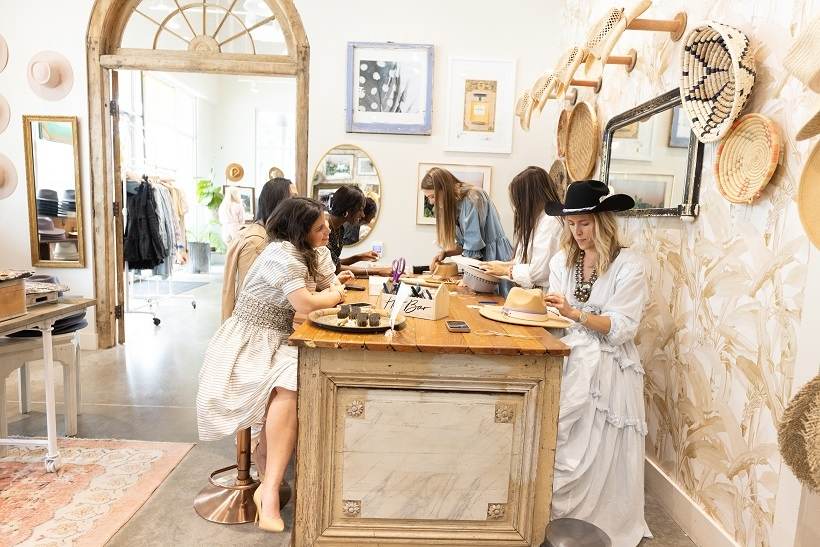 Flea Style and Country Boy Brewing Refresh Omni Hotel Experiences
LOUISVILLE, Ky. (August 11, 2023) — Two new tenants have opened or will be arriving soon at Louisville's Omni Hotel in the heart of downtown, Flea Style opening September 1 and Country Boy Brewing, which opened earlier this summer.

Flea Style will be a 1,000-square foot retail boutique housed on the first floor between Neighborhood Services and Bob's Steak & Chop House. This will be Flea Style's first hotel store, bringing their signature boho-western apparel, jewelry, and gifts in addition to items curated and made exclusively for Louisville lovers and visitors, like custom trucker hats, tees and stationery by local makers. The location will also house the brand's famous hat bar concept complete with their custom hat line, Stetson offerings and a fully loaded accessories area for customers to dress their beautiful brims. Guests are welcome to walk in and build the hat of their dreams or book an appointment online at fleastyle.com to skip the line.

For the past two years, Flea Style has been the milliner of the official La Crema Derby Hat and "preferred wine of Kentucky Derby." This partnership cultivated a deep love for Kentucky's millinery and fashion scene and fostered a deep desire to put some roots in the city. Flea Style will add fascinators to its hat roster at this location, leaning into the state's deep love for equestrian culture from hawking silky horse scarves, to special horseshoe accessories.

Although the product offerings will be slightly different than other Flea Style stores, the décor and vibe will be the same. Expect similar aspirational vibes as other locations with pretty wallpaper, carefully curated art on the walls, flea market found fixtures and vintage relics styled throughout.

Flea Style's hours will be 10 a.m. to 6 p.m. Monday through Thursday; 10 a.m. to 8 p.m. Friday and Saturday; 11 a.m. to 4 p.m. Sunday. For more information about Flea Style and it's new Louisville location, please visit fleastyle.com or via Instagram @fleastyle.

Country Boy Brewing taproom has also been added to the Omni Louisvile's Falls City Market on the ground floor, featuring a rotation of their beers on tap. In addition to the beer, stone-fired pizzas, house-smoked BBQ, and freshly made salads will be on the menu. The taproom is perfect for locals and tourists alike who are looking for a downtown lunch, or a cold beer after a day of exploring the city. open daily from 11 a.m. to 10 p.m. For more information, visit countryboybrewing.com or follow Country Boy Louisville on social media.

Guests can use Louisville Tourism's annual Visitor Guide to see the city's top attractions, culinary hotspots and bourbon distilleries. Travelers also can get attraction, lodging and dining assistance at gotolouisville.com.