Forecastle Festival Announces 2019 Lineup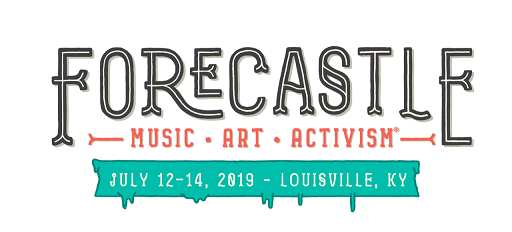 The Killers, The Avett Brothers and Anderson .Paak & The Free Nationals Headline
LOUISVILLE, Ky. (Feb. 11, 2019) – Setting sail for its 17th year, the Forecastle Festival will hoist their music flag with iconic American rock band The Killers, high-energy folk band The Avett Brothers and 2019 Grammy-winning hip-hop, fund and soul performers Anderson .Paak & The Free Nationals.
The three-day music celebration will take place July 12-14, 2019, at the award-winning Waterfront Park, situated on 85 acres of green space on the banks of the Ohio River framed by the skyline of downtown Louisville. Tickets go on sale Wednesday, Feb. 13 at 10 a.m. EST.
Often referred to as the fourth headliner, Bourbon will play a prominent role at the festival. The Forecastle Bourbon Lodge will return with a full lineup of Bourbon offerings from across the Commonwealth, Bourbon education, Bourbon-inspired culinary experiences and much more.
New to the party this year, VIP weekend passes now include a Forecastle Urban Bourbon Trail® passport with exclusive offerings, discounts and opportunities at select restaurants and bars of Louisville's famed Urban Bourbon Trail. VIP weekend passes will also include an Urban Bourbon Trail Starter Kit, complete with a copper flask, cocktail mixology tools and more.
Highlighted in Rolling Stone as "One of the Coolest Festivals in America" and acclaimed by Garden and Gun as the "Greatest Show for Earth," the Forecastle Festival has evolved from a small community event into one of the country's premier festival destinations.
The Forecastle experience presents Louisville's rich culture through equal parts music, art and activism®. Beyond the first-class musical lineup, the event showcases the city's burgeoning culinary and arts scene, Kentucky's unique bourbon heritage and more. Sustainability and conservation initiatives are guided by the festival's 501c3 non-profit organization, the Forecastle Foundation.
For the latest updates from Forecastle Festival, fans can visit ForecastleFest.com, Facebook, Twitter, Instagram, and sign up for the Forecastle newsletter.
If you are planning a visit to Louisville for the Forecastle Festival, or any of the many other more festivals in Louisville, Louisville Tourism provides several planning resources, including suggested itineraries at GoToLouisville.com/myexperience, the monthly Lookin' at Louisville video series, a searchable list of events at www.gotolouisville.com, a free Louisville Visitors Guide and complimentary hotel booking service via 1-888-LOUISVILLE.
###
Forecastle Festival Contact PR inquiries:
Lauren Burdette
(502) 589-7711
forecastle@bch.com