Louisville Hosts Show for Horse Racing Enthusiasts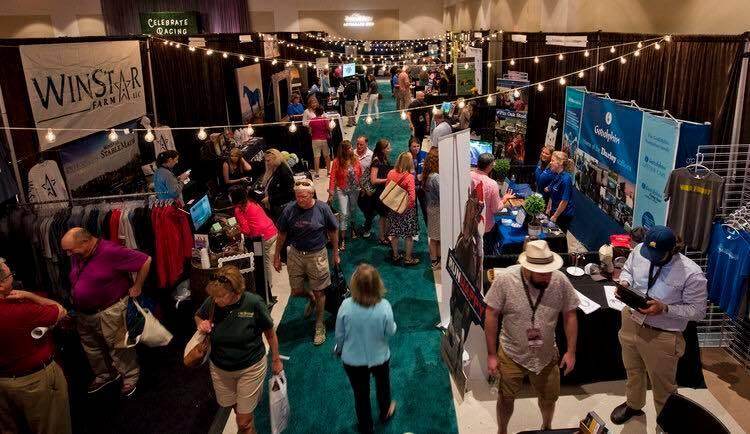 Equestricon Fans Get Unprecedented Industry Access
LOUISVILLE, Ky. (October 5, 2018) – Breeders' Cup Festival, consisting of a week-long celebration October 28-November 10 celebrating the Breeders' Cup World Championships, is racing into Louisville with a prominent anchor event.
In its second year is Equestricon, which kicks off the Festival on Oct. 29 at the newly-renovated Kentucky International Convention Center. This two-day conclave is a premiere horse racing lifestyle event designed to celebrate the sport of racing with its fans. It's an international horse racing convention, fan festival and trade show all rolled into one.
Fans will have unprecedented access to racing's stars with expected appearances from the sport's top jockeys, trainers, owners and farms. A $10 Trade Show Only Pass enables attendees to experience interactive exhibits and connect with more than 100 racing organizations and products in a one-of-a-kind trade show.
Equestricon also features a series of off-site events and experiences including select farm tours, a millinery workshop and racetrack hospitality with guest handicappers at Churchill Downs. The Rood & Riddle Breeders' Cup Post Draw will be a highlight of Equestricon on October 29 from 4-9pm. Also, following the convention on October 30, Equestricon will host its "EQConcert" and VIP reception at the Mercury Ballroom in Downtown Louisville.
Premium tickets to Equestricon begin at $65 and offer access to the full convention program, which includes access to panels, workshops, seminars and discussions on topics highlighting horses, handicapping, photography, ownership, breeding, aftercare and more. Guests interested in more exclusive experiences and events during Breeders' Cup week can also purchase the VIP Experience Pass or the newly-announced Breeders' Cup Festival Insider Pass, which is exclusively sold by Equestricon. Tickets can be purchased online at https://breederscupfestival.com/event/equestricon/
For those planning a visit to Louisville for Breeders' Cup and Equestricon, Louisville Tourism provides several planning resources, including suggested itineraries at GoToLouisville.com/myexperience, the monthly Lookin' at Louisville video series, a searchable list of events at www.gotolouisville.com, a free Louisville Visitors Guide and complimentary hotel booking service via 1-888-LOUISVILLE.