End Your Summer With The Tradition Of The Kentucky State Fair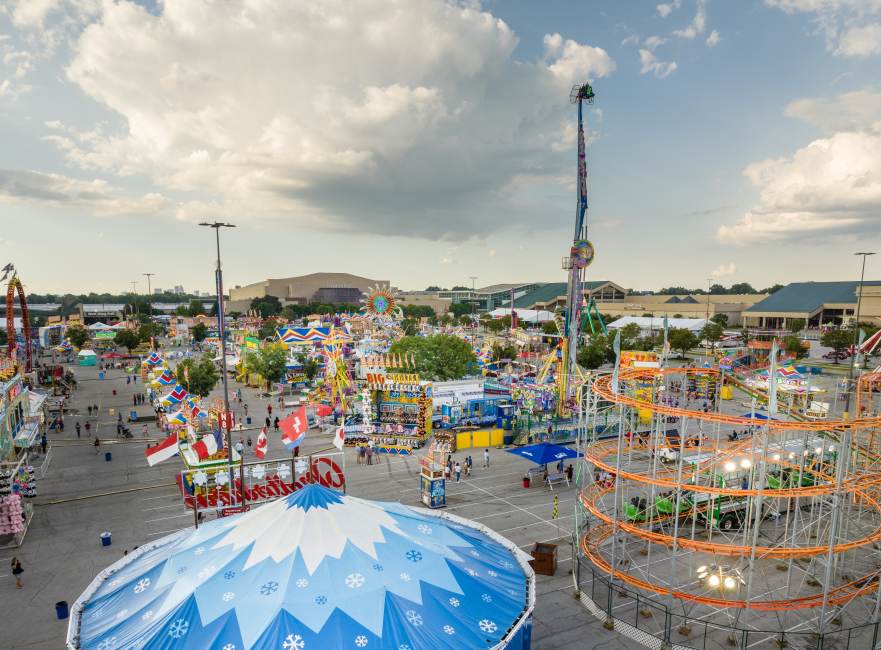 Sample a Barbie Funnel Cake, Flamin' Hot Cheeto Corndog or Pizza and grab a brew at the Beerfest
LOUISVILLE, Ky. (August 17, 2023) – The Kentucky State Fair kicks off the best 11 days of summer, running August 17-27. Drawing visitors from around the Commonwealth, the fair truly has something for everyone. Fairgoers can experience life on the farm, fried delicacies, live entertainment, entries from the best that Kentuckians have to offer, and much more. Attractions

Fairgoers won't want to miss:
● Up to 400 vendors offering a variety of food and items including a BBQ Sundae, Flamin' Hot Cheeto Corndog and Pizza options, Barbie Funnel Cake, Peach Crisp Sundae, Philly Cheesesteak Fries, and the newly created Pepsi Bluegrass Breeze drink
● 2,000 American Saddlebreds compete for $1.5 million in awards and prize money at the 120th World's Championship Horse Show starting August 19.

● 75+ daily events including longtime favorites like the Miller's Border Collies and Jason D'Vaude - The Circus Man, as well as new shows like The Ice Cream Show and Cirque Zuma Zuma.

● Up to 400 vendors offering a variety of food and items.

● Animal competitions - the first weekend features dairy cattle, rabbits, pigeons and poultry.

● Indoor exhibits - from the Pride of the Counties to Rescue Ridge, fairgoers will find everything from health screening to children's activities in South Wing.

● Concert Series featuring a lineup that includes popular country, rock, R&B, oldies and Christian performances.

● From thrill rides to family-friendly fun, Thrill Ville is introducing several new rides and updated amenities for this year's Fair.

Fair Hours & Dates
The Kentucky State Fair runs August 17-27, 2023, and opens at 10 a.m. daily. Admission ends one hour before outside areas close. Visit https://kystatefair.org/fair-h... for a complete list of hours.

Fair Admission Information
Tickets for the Kentucky State Fair are available at participating Kroger stores, at the Kentucky Exposition Ticket Office, or online at https://kystatefair.org/ticket.... Tickets are $10 per person and include parking when purchased online. Tickets at the gate during the fair are $10 per person and $10 for parking per vehicle.

Minor Attendance Policy
Effective Monday-Thursday after 6 p.m. and Friday-Sunday all day, fairgoers under 18 years old entering the fair must be accompanied by a parent or legal guardian 21 years of age or older. Proof of age is required. IDs will be verified at the gate. Read the entire policy at https://kystatefair.org/about/....