Dine Out Locally and 'Amp' Up Louisville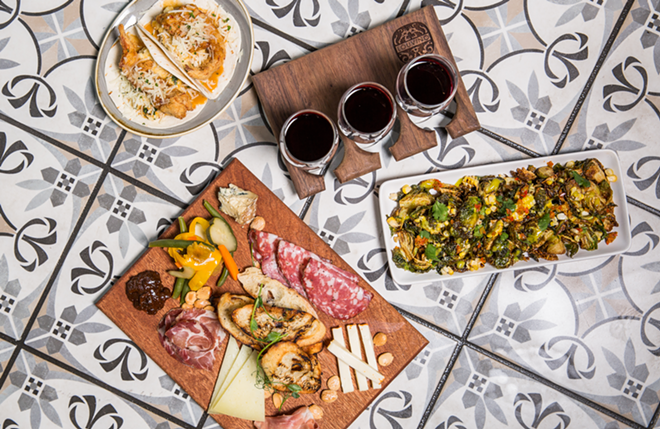 Restaurant Week returns to encourage dining out while supporting the Louisville community
LOUISVILLE, Ky. (February 8, 2022) – Louisville Restaurant Week is returning February 21-27 to encourage guests to explore the city's lively dining scene and experience Louisville's treasured independent culinary gems while simultaneously supporting the participating local restaurants and an area charity.

This dining or take-out out focused week will encourage locals to experience Louisville's flavorful culinary scene with a pre-fixe three course menu for $26, $36 or $46 at participating restaurants. In addition, one dollar of every meal purchased during Louisville Restaurant Week will be donated to The Academy of Music Production Education and Development (AMPED) Louisville, which provides a free music mentorship program for kids, a free technology training program for adults and Louisville's first and only Black business incubator.
To add further community support, Louisville Tourism will donate $1,000 to AMPED Louisville.

"Louisville Tourism is a proud annual supporter of Louisville Restaurant Week and encourages our community to dine out and support both missions by patronizing our city's restaurants as they have been one of hardest-hit industries over the past two years – while also bringing AMPED Louisville's great work to the forefront," said Cleo Battle, President & CEO of Louisville Tourism. "Our goal is to amplify AMPED Louisville's mission to provide this creative outlet and additional tools for success to our city's underserved communities."

Louisville continues to gain national exposure as a culinary destination. Travel Awaits named Louisville one of the "5 Best Food and Drink Trails in the Southern U.S." while USA Today proclaimed Bourbon City one of "30 U.S. Cities with Underrated Food Scenes" and Wallet Hub recognized Louisville a "Best Foodie City."

The list of participating restaurants currently includes Black Jockeys Lounge, Board and You Bistro, Brasserie Provence, LouVino, Mesh, Morton's The Steakhouse, Naïve, Ruth's Chris Steakhouse, The Melting Pot - with more to be announced. Menus will be posted on February 11.

Each restaurant will have the ability to highlight fan favorites as well as introduce some new menu items to their guests throughout the week. For more information about Louisville Restaurant Week, visit www.louisvillerestaurantweek.com.