Danny Wimmer Presents Regretfully Announces Cancellation of September Music Festivals in Louisville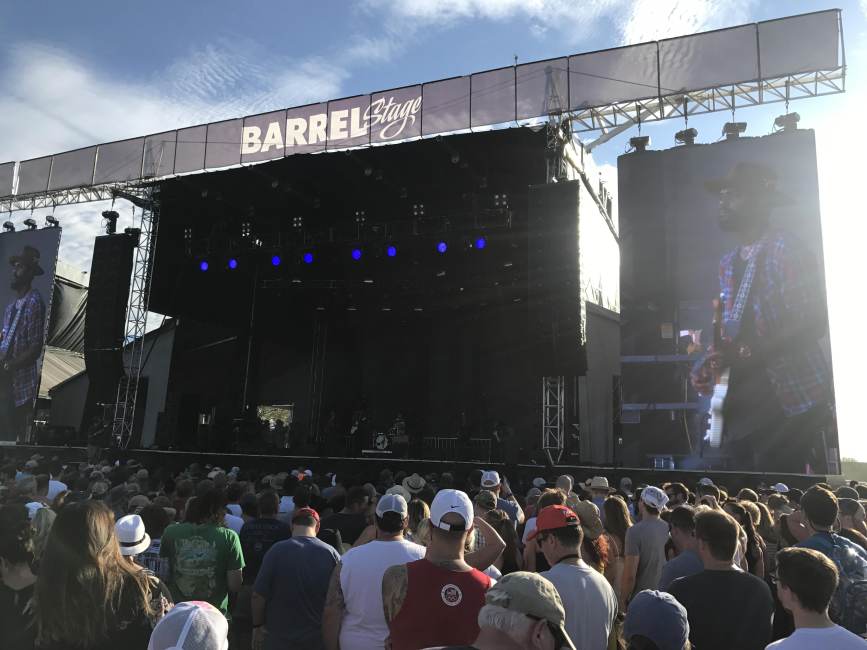 Festival producer Danny Wimmer Presents has released the following update about the 2020 Louisville Trifesta in Louisville, KY:
In our heart of hearts, we hoped and prayed that COVID-19 would not prevent us from having the 2020 Louisville Trifesta. In what feels like a repetitive bad dream, we now have to announce that Hometown Rising, Louder Than Life and Bourbon & Beyond festivals, held at Highland Festival Grounds at Kentucky Exposition Center in Louisville, KY, are being cancelled for 2020. We are working really hard to bring as much of our 2020 lineups back to 2021.

Even though the festivals are not until September, the advanced planning realities of producing three back-to-back-to-back events have necessitated that a decision be made sooner than later. Our decision also conforms with the advice of health officials.

As with our other cancelled events, we will be offering full refunds to our fans. All purchasers (including transfers from Welcome to Rockville, Sonic Temple and Epicenter) will be notified of their options and procedures via email next week.

We are truly heartbroken it has come to this. We want to thank you for your patience, support and loyalty. We hope you are staying safe as well as physically and mentally well. We are blessed to have such an amazing Festival Family, and together, as a community, we will get through this.

2020 would have marked the second year the trio of festivals were held at the Highland Festival Grounds at the Kentucky Exposition Center in Louisville, KY.

"DWP has been a great partner and continues to invest in our community and the facility, which has attracted more business to Kentucky," said David Beck, President & CEO of Kentucky Venues. "We understand how challenging the decision was for them to make and are committed to continuing working hand-in-hand with their team."

"While we know this is a huge disappointment for fans, we look forward to welcoming fans back to Louisville in the future," said Karen Williams, President & CEO of Louisville Tourism. "We are all working through these challenges together and understand the difficult decision to cancel. We truly believe 2021 will be the best year yet."

"Kentucky's partnership with DWP is built upon a long history of collaboration and our unique ability to attract diverse crowds to the Commonwealth," said Kentucky Tourism, Arts and Heritage Cabinet Secretary Mike Berry. "Through this partnership, we look forward once again to Kentuckians having a front row seat to the excitement and success this will bring to the Commonwealth's tourism offerings in the future."

"Danny Wimmer Presents is a tremendous partner for our city, helping to elevate our local music, arts and Bourbonism scene. Trifesta, three back-to-back weekend concerts – Hometown Rising, Bourbon & Beyond, and Louder than Life – has been a major economic driver for our city, attracting world-class talent and visitors from across the globe," said Louisville Mayor Greg Fischer. "We know cancelling these events was an incredibly difficult decision. We thank Danny and his team for their commitment to our city and for prioritizing health and safety. We look forward to joining together for an even bigger Trifesta in the future."

"We are incredibly thankful for the leadership and guidance of Mayor Fischer and Governor Beshear during these unprecedented times," says Danny Hayes, CEO of DWP. "Their continued support of DWP helps ensure our return to Louisville for years to come."

Prior to this announcement, DWP was forced to cancel their Spring 2020 festivals because of the pandemic, including:

Epicenter, May 1-3, Concord, N.C.

Welcome to Rockville, May 8-10, Daytona Beach, Fla.

Sonic Temple Art + Music Festival, May 15-17, Columbus, Ohio.