Bourbon Tourism Expands in Bourbon City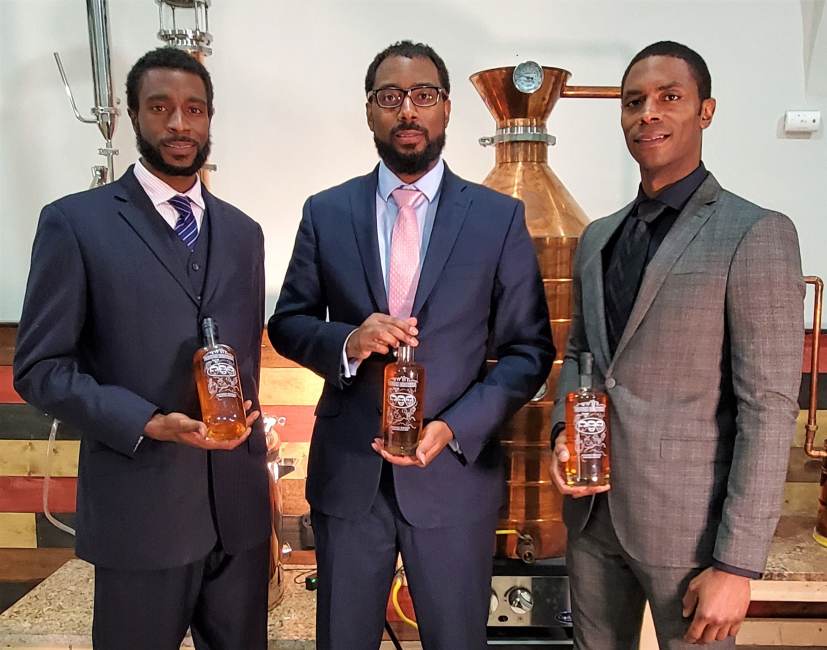 One distillery grows and one to open in Louisville
LOUISVILLE, Ky. (July 21, 2021) – Bourbon City, known for bourbon culture, distilleries and the Urban Bourbon Trail® is welcoming the newest distillery on the block - Brough Brothers Bourbon, while also celebrating the planned expansion of Angel's Envy, located in the heart of downtown Louisville.

Brough Brothers Bourbon

One of ten distillery visitor experiences available in Louisville. The distillery officially launched in 2019 becoming the first Black-owned distillery in Kentucky. Brough Brothers also features the state's first African American Master Distiller, owner Bryson Yarbrough. Yarbrough's brothers - Victor and Chris are also involved as owners.

As a craft distillery, the facility produces a barrel a week with an expected production of five to 10 barrels weekly in the future. The bottle design includes images highlighting Kentucky's famed culture and icons with basketball, boxing, horse racing and Louisville's skyline. The 22,000 square-foot facility features a gift shop, distillery and tasting room in Louisville's Park Hill neighborhood. For more information and tour availability, please visit broughbrothers.com.

Angel's Envy

A Louisville-based craft distiller since 2016, unveiled the details of the upcoming $8.2M expansion to its downtown Louisville distillery tour. The expansion will add more than 13,000 square feet, including a new event space and bar, a larger retail space and several new tasting rooms. It will increase annual guest capacity by 64,000. Construction began in late 2020 and is expected to be completed in Spring 2022.

Specific additions to the distillery experience will include additional bar space, five new bourbon tasting rooms for guests, event space and full catering kitchen, allowing the distillery to be used for pairing dinners and private gatherings such as conferences and corporate events as well as a designated room for the popular Angel's Envy "Bottle Your Own" experience, which, post-expansion, will offer guests the chance to fill their own bottles of distillery-exclusives.

Angel's Envy distillery will remain open to the public throughout the construction process; for more information about current offerings at the distillery, please visit angelsenvy.com

Planning a trip to Bourbon Country? Guests can download a copy of the Louisville Tourism's annual Visitor Guide to help plan a tour around Louisville to see the city's top attractions and bourbon distilleries. Visitors also can get additional city attraction, lodging and dining assistance at gotolouisville.com, along with information on the state's current covid-mitigation guidelines.