Bourbon City Steps in Front of the Camera Lens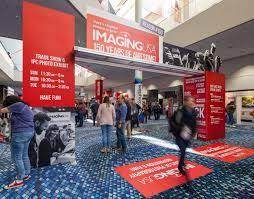 Louisville selected to host the longest-running photographic conference in the U.S.
Bourbon City will be extra photogenic in 2024 welcoming Imaging USA, the longest-running photographic conference, tradeshow and exhibit in the U.S. for three days, January 28-30 with three days of pre-conference classes starting on January 25 at the Kentucky International Convention Center (KICC).
The primary conference days consist of a trade show floor as well as approximately 100 professional education sessions including keynotes, two official ceremonies and an opening and closing party. Louisville expects to have attendees utilize about 10,400 hotel rooms and spend an estimated $6.2 million in economic impact.
Dating back to 1880, the event is designed to help photographers become better artists, grow as entrepreneurs and be inspired to do and be more. When Louisville hosts the Professional Photographers Association of America for the Imaging USA show, it will be the 156th consecutive year of the organization.
"We are thrilled to welcome Imaging USA to Louisville," said Karen Williams, president and CEO of Louisville Tourism." Imaging USA's selection of Louisville is perfectly timed to witness our renaissance with the re-opening of the expanded Kentucky International Convention Center. We are truly excited to be the host of this premier photography industry conference and tradeshow."
Visit the show website for a sample of what to expect as Imaging USA prepares for the January 2020 conference. When Louisville hosts the event in 2024, the tradeshow component of this conference will be open to the public with special promotion codes released for registration at a later date.