A Sausage Fest At Copper & Kings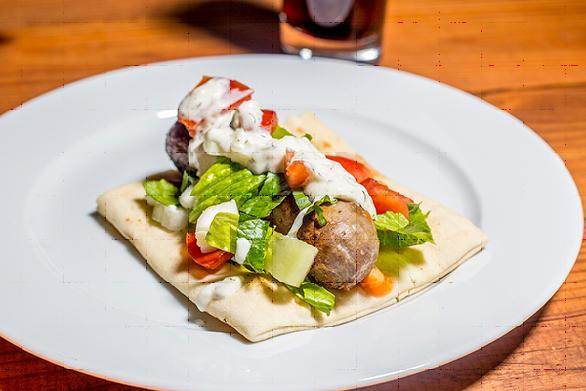 Live music, handmade sausages, beer and brandy cocktails highlight Oktoberfest inspired event
Since its opening in 2014, Copper & Kings has done more than make brandy in the heart of Bourbon Country. The innovative distillery has become a central gathering point for the community hosting events in historic Butchertown. This month's line-up includes a celebration of SAUSAGE in this thriving meat-packing district turned destination neighborhood.
Enjoy a very practical and well-organized sausage party Friday, Oct. 14 at 7 p.m. at Copper & Kings' Butchertown distillery, located at 1121 E. Washington St. Inspired by the flavors of Germany, 'You're the Wurst' will feature live music from The Prost Band, brandy barrel-aged beer brewed by Monnik Beer Co., brandy and beer cocktails, and handmade sausages. Before and after the band, Kim Sorise will be spinning your favorite Polka and Kraut rock. Admission is $10 per person and includes one drink. Attendees must be at least 21 years of age. For more information, visit copperandkings.com/events.
The "You're the Wurst" menu includes:
David Hasselhasenpfeffer
Handmade rabbit and pork sausage with traditional Hasenpfeffer spices topped with a creamy vinegar slaw and a brandy currant reduction.
Prepared in limited quantities and available on a first-come, first-serve basis.
The Döner Party
Handmade lamb and pork with Turkish Döner spices topped with tomato, lettuce and a yogurt Tzatziki sauce.
Prepared in limited quantities and available on a first-come, first-serve basis.
Weener-Schnitzel
All beef frankfurter, lightly battered with a hard pretzel crust and lightly fried to perfection. Served on a stick with a sauerkraut mustard.
Traditional Brat
The traditional, tried and true Bratwurst served with your choice of mustard.
Vegetarian links will be available for substitution in any dish.