Famous Louisvillians: Authors
Louisville is home to many famous people including noteworthy authors whose impressive contributions have had a profound impact on society.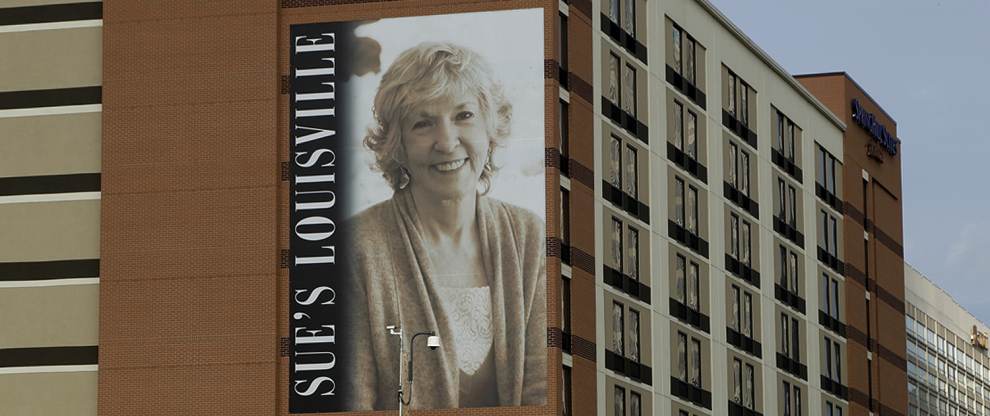 From novelists and poets to journalists and activists, Louisville has been home to many notable authors of our time. The written contributions of these noteworthy individuals have been loved and appreciated around the globe, and their stories continue to live on in the hearts of many. Click here to download a PDF version of Noteworthy Louisvillians.
Wendell Berry
Wendell Berry is originally from Henry County, KY. He is an American novelist, poet, environmental activist, cultural critic, and farmer. A prolific writer, Berry has written many novels, short stories, poems, and essays. Berry is also a recipient of the National Humanities Medal.
Sue Grafton
Sue Grafton, an American author, is most noted for her "alphabet series" starting with the book "A is for Alibi." Grafton was born and raised in Louisville and graduated from the University of Louisville.
Alice Hagan
Best known for her 1901 novel, "Mrs. Wiggs in the Cabbage Patch," Alice Hagan was a writer from Louisville. Her Cabbage Patch sequels, stories about an Irish ghetto in Louisville, are her most popular works.
Hunter S. Thompson
American author and journalist, and one of the principle symbols of American counterculture, Hunter S. Thompson was born in Louisville and spent his early youth in the city. Thompson created and popularized Gonzo journalism, a style in which the author becomes an active, central character in the story they are reporting. His books on politics and society, including "The Hell's Angels," a detailed expose on the famous motorcycle club, and the cult-classic "Fear and Loathing in Las Vegas," were regarded as groundbreaking among journalists. Thompson is well known for his use of illegal substances and love for firearms.
Hometown Hero Banners
When you visit Louisville, make sure to keep an eye out for some of the "famous Louisvillians" gazing at you from banners that hang on buildings around the city. With the purpose of building pride within the local community and enhance Louisville's image as an exciting city, these banners recognize and honor the city's famous sons and daughters. Visit www.louheroes.org for information and locations of all the banners.