Kentucky Derby Party at Home
For the first time in its 146 year history, the Kentucky Derby will be run Labor Day Weekend
As the emcee of one of many annual Kentucky Derby Festival traditions, Magic Johnson once quoted that "Derby time in Louisville is like the Super Bowl and Mardi Gras all rolled into one." Couple that with the fact that the Kentucky Derby is the longest running annual sporting event in North America, since 1875, it's no surprise how such an event becomes eternally ingrained into the culture of a city like Louisville. With no fans in the stands allowed at the 2020 Kentucky Derby, we wanted to make sure that everyone still had the opportunity to celebrate what many call the "most exciting two minutes in sports."

Below you will find a list of ways to celebrate the annual tradition and pageantry of the Kentucky Derby, at home on September 5th. Use the hashtag #KyDerbyAtHome on social media and tag @GoToLouisville to show us the creative ways you're celebrating.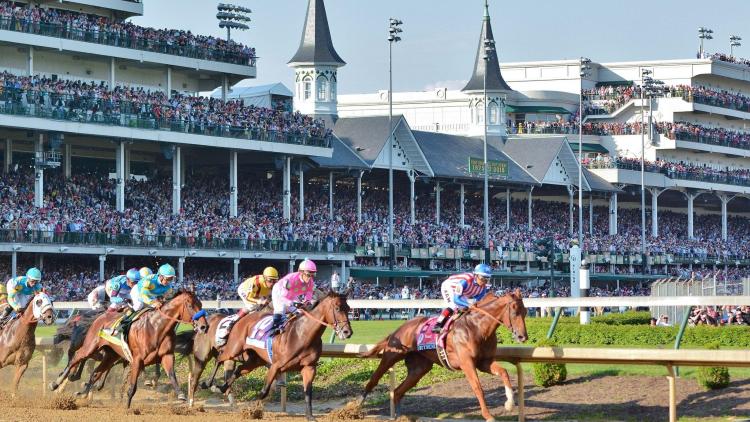 What to Watch on September 5th

Tune in to NBC starting at noon EST with live on-air coverage from the historic Churchill Downs race track. For avid horse racing fans the first race of the day kicks off at 11am, though it's not until race 12 when millions of people across the globe tune in for the Kentucky Derby at 6:50pm.

Experience dawn at the Downs on both Oaks (Sept. 4th) and Derby Day with a livestream tour of Churchill Downs provided by the Kentucky Derby Museum.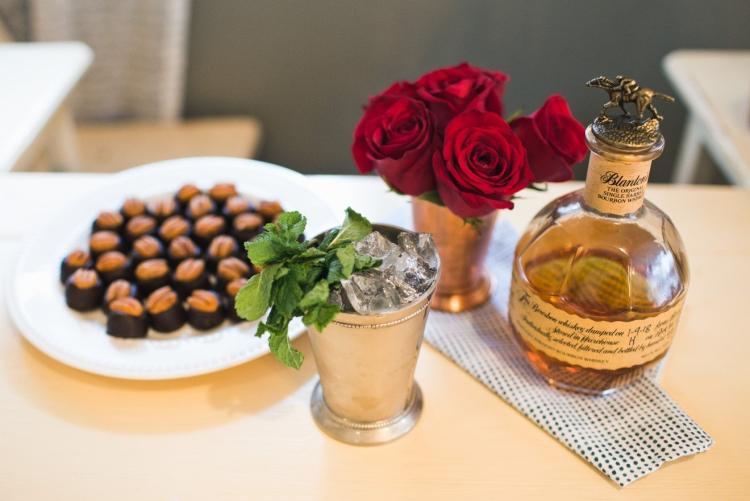 What to Eat and Drink

Like any good party, the right food and drink are critical to its success. With over 145 years of annual racing, Louisville's Derby culinary traditions have had plenty of time to marinate. From the world-famous Mint Julep to the lesser known Benedictine spread, learn to make your own Kentucky Derby inspired dishes and cocktails at home, here.

• For an even more extensive list of Derby inspired dishes and desserts visit here.
• Mix it up with additional Kentucky Derby inspired cocktail recipes here.
• Get a taste of Kentucky favorite, Derby-Pie® by ordering online or find one at a local retailer here.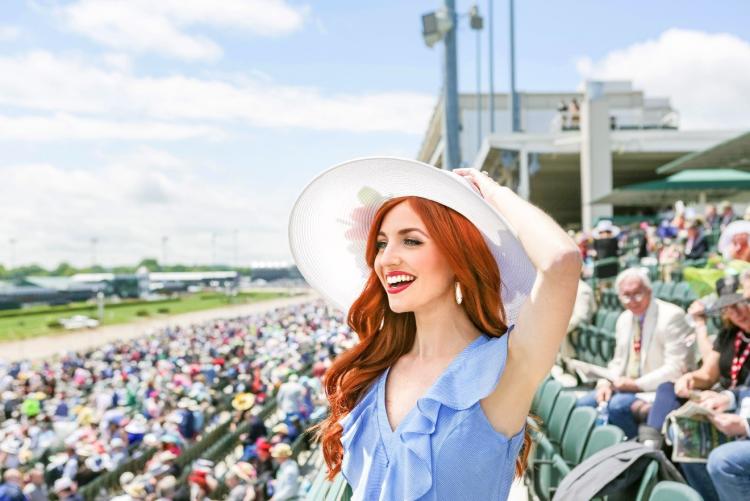 What to Wear
Finding the perfect Kentucky Derby ensemble can sometimes feel as complicated as hitting the Superfecta. From over-sized ornate hats, to brightly colored pinstripe suits, there is a certain level of showmanship exhibited with every outfit. When celebrating Derby day while being healthy at home, now is your chance to be as modest or as over-the-top as you want with your Kentucky Derby inspired getup. Show off your stylish selections by uploading them to social media using the hashtag #KyDerbyAtHome.

• Learn to make your own Derby hats at home with instruction from our friends at StyleBlueprint.

• See other Kentucky Derby inspired looks for both men and women, here.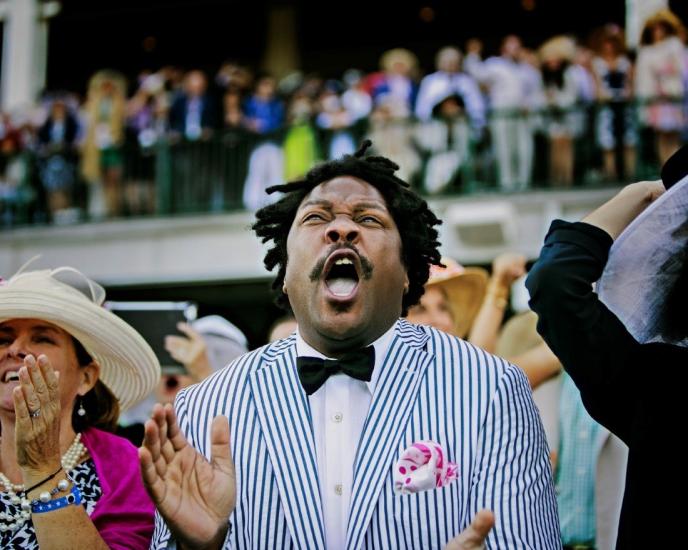 How to Place Bets
There are many methods and strategies racing enthusiasts resort to when trying to pick the perfect horse to win a race. From simpler methods, like the colors of the jockey silks, to more complicated alternatives, like the thoroughbred's racing history, selecting a sure winner can be a difficult task. You can learn the ins and outs of betting, as well as testing your new found knowledge here.
What to Listen To
The week before the Kentucky Derby is typically packed with concerts and events including headliners ranging from Jimmy Eat World to Stevie Wonder. The weeks of revelry seem to reach its peak just minutes before the Kentucky Derby race as 100,000+ attendees sing a moving rendition of the Kentucky state song, My Old Kentucky Home.

• Find some of our favorite Kentucky born artists or Kentucky related songs by listening to this Derby Day YouTube playlist.

For the Whole Family
Just like Thanksgiving, Halloween or Christmas, Derby Day in Louisville is worthy of being declared its own holiday. The day before the running of the Kentucky Derby, public schools are closed as families gear up for the city-wide celebration. Start your own Derby-time traditions with your family by checking out all the kid-friendly content produced by the Kentucky Derby Museum. You'll find coloring sheets, lesson plans, fun facts and more at their virtual museum.

And while the two-week long Kentucky Derby Festival celebration may look different this year, there are still ways to be festive at home – like designing your own festival Pegasus Pin, building a hot air balloon and at-home bed races! Find all of these activities and more here.